Heaven Spring Ltd
Hall: Hall 3 & 3A Stand: 3G45
Wholesale
Games
Home Furniture
Housewares
Souvenirs
Couples
The Family
Children
Pets
Seasonal Decorations
Craft
Gift Food
Nursery & Baby
Importer
Voucher
Find a Buyer
Him
Her
Gift
Lighting
Great British Trail
DIY
Kitchenware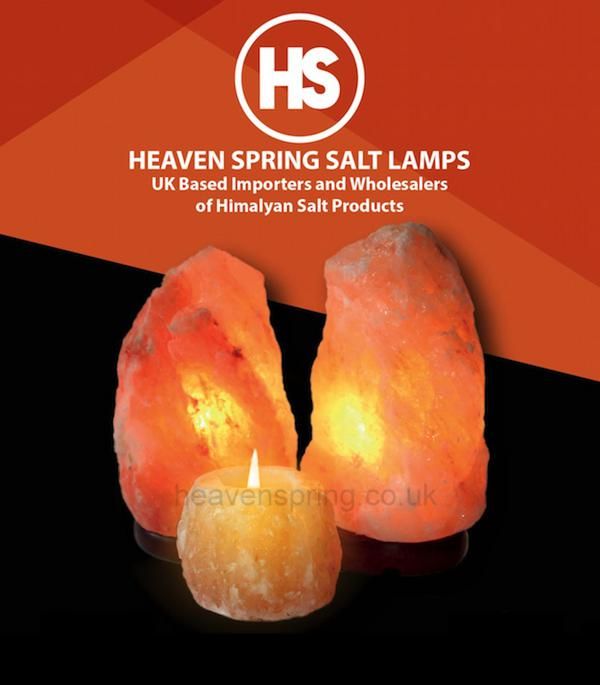 Heaven Spring Salt Lamps is an award winning UK based manufacturers, importer and wholesaler of Himalayan salt products. We are proud to be known as specialists in this area. We offer a wide variety of natural crystal salt lamps, natural candle or tea-light holders, USB salt lamps and a variety of edible and bath salt products. We also offer a range of crafted Himalayan salt lamps and candle holders.
At Heaven Spring salt lamps, we put clients first & prioritise your needs in the ever-changing market & also offer to produce bespoke crafted salt products. Salt lamps offer an array of amazing claimed health benefits and they also look the part as decorative items.
Himalayan salt lamps were one of the best selling personal gift items last year and the sales for Himalayan salt products have been predicted to go up this year. Please, contact us for any queries and we look forward to seeing you on our Stand 4A64.
We are based in Northwest, Lancashire.
Address
Unit 16
Oldham
OL4 1LE
United Kingdom
Being the specialists of Himalayan Salt products, we have a large variety of lamps, tea-light holders, USB lamps, oil burners, bath and beatuy products, bath and edible salts and much more!