Haws Watering Cans
Hall: Hall 6 & 7 Stand: 6G62
Living, Accents & Décor
Couples
Yes
Housewares
Garden Tools & Equipment
Drop Shipping
Point of Sale Display
Product Photographs
Manufacturer
Children
£20 - £49
Exporter
The Family
Home Décor
Him
£50 - £99
Her
£0 - £19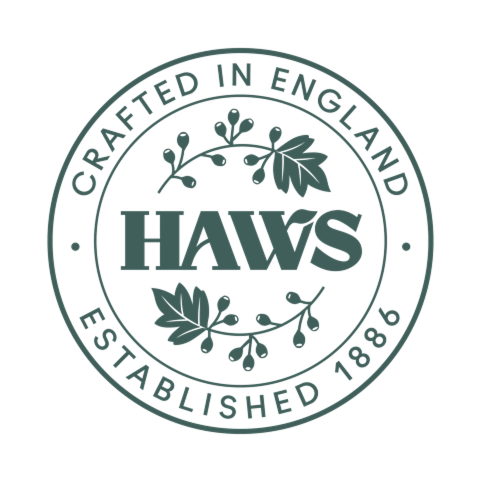 Hello from The Big Name in Watering Cans. Here at Haws we're proud to be the world's oldest watering can manufacturer - making great things for gardeners since 1886.
Our products are as enduring as our reputation. Built to last and designed to function effortlessly, Haws watering cans are beautiful design classics that will become gardening companions, and style icons. Each one handcrafted in Britiain to our original patented designs, with care and expertise handed down through the generations of our family owned-business.
Give your precious plants the liquid they deserve with a Haws.
Address
120 Beakes Road
Birmingham
West Midlands
B67 5AB
United Kingdom
Sustainability Role in overall company's strategic plans

Sustainability is at the very center of our ethos and a key part when it comes to decision making within our company. We aim to make quality products that will last for generations and are mindful when it comes to sourcing our materials. We try to buy local where possible and use zero plastic in our new packaging.

Sustainability initiatives

All of our metal indoor and outdoor watering cans are made in our factory in Birmingham and our plastic products are manufactured 8 miles away using recycled plastic. We have recently made dramatic changes to our packaging reducing our cardboard consumption by nearly half and getting rid of the use of sellotape for all our consumer orders. Our packaging is made from 100% recycled cardboard.

Pledges for the year

We hope over the next 12 months to have plastic free packaging for trade customers as well as consumers and to become a B Cert Company

Sustainable Products

Haws Plastic Watering Cans

All of our plastic products are made locally from Recycled plastic with a 3 year warranty, should the end user have any issues with their product throughout its lifespan they are urged to contact us and repair their can rather than replacing it with a new product. We can offer help and advice with this should the consumer need it. Where necessary however all our plastic products can be recycled and will hopefully continue life as another watering can.

Haws Metal Watering Cans

Our metal watering cans are manufactured in our factory in Birmingham, from sheet metal that is made and sourced in the UK, some of which are produced in our local area. All of our metal watering cans come with at least a 5 year guarantee with the intention being that our customer buys a Haws product for life. It is not unusual to hear of our products being passed down through numerous generations within families. As with our plastic products, at the end of its life span, if it really can't be fixed, steel and copper can be infinitely recycled. Hopefully into another watering can to water the plants that will save our planet.

AT THE FAIR

NEW TO THE FAIR

Social equity at your company

We have equal rights, pay and opportunity throughout the company, we allow workers flexible holiday and annually put aside stock to help to contribute towards local schools, charity projects and local allotment schemes.

Packaging

Our packaging is made with recycled content

We are in the process of making our packaging plastic free

We are in the process of making our packaging compostable

Our new packaging is made from 100% recycled cardboard. We are in the process of trying to eliminate shrink wrap from our overseas freight orders. We use compostable tape, bags and cardboard in our consumer packaging.

Materials

We have products made from recycled materials

Our plastic cans are made from recycled plastic.

Ethical Considerations

Fair wages are paid to the people who make our products

Our products are made by people employed in good working conditions

We have mapped our entire supply chain

Within the workplace where our products are made there is commitment to Non-Discrimination Gender Equality and Freedom of Association

Enviromental Impact

We consider the environmental impact when creating our products