Hama (UK) Ltd
Hall: Hall 9 & 10 Stand: 9D80
Point of Sale Display
Product Photographs
Private Label
Retail services & Shop Fitting
Children
£20 - £49
Couples
The Family
Home Décor
Housewares
Lighting
Fashion Accessories (e.g belts and scarves)
Funky/Novelty Gifts
£100 - £249
Him
£250 - £499
£50 - £99
Gadgets
DIY
Her
Kitchenware
£0 - £19
Everyday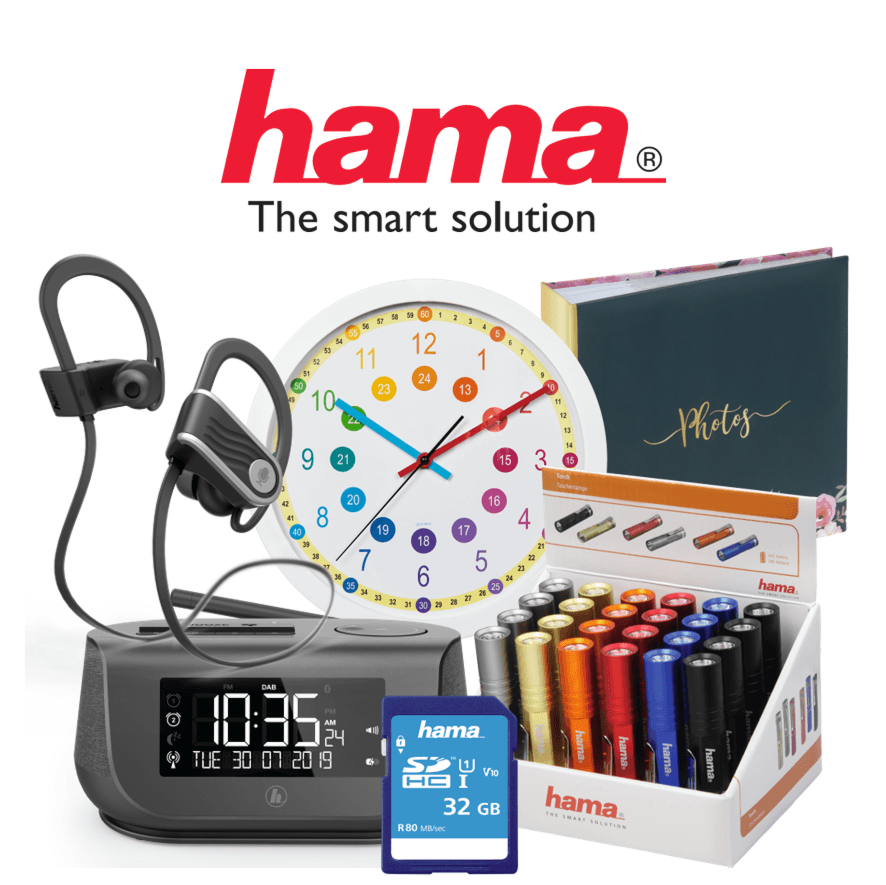 A 100-year-old brand with 30 years of UK industry expertise, Hama UK aim to provide a one-stop, tailor-made smart-solution from an extensive range of over 9,200 consumer electronic accessories.
Our experienced on-the-road sales team and helpful office-based service staff are always at hand to chat or call by for a visit, with our traditional customer service values ensuring that learning about you and the needs of your business remains our top priority.
Backed by a user-friendly webshop, rigorous product standards and competitive pricing, Hama UK continues to focus on improving services to retail stores across the country.
Address
Unit 6b Beechwood
Basingstoke
Hants
RG24 8WA
United Kingdom