Goldbek Vertriebs GmbH
Hall: Hall 2 Stand: 2D22
Her
£0 - £19
Gift Food
Private Label
Drop Shipping
Point of Sale Display
Him
Distributor
Designer
Greetings & Stationery
Souvenirs
Manufacturer
Services
Children
Couples
Exporter
The Family
Wholesale
Greetings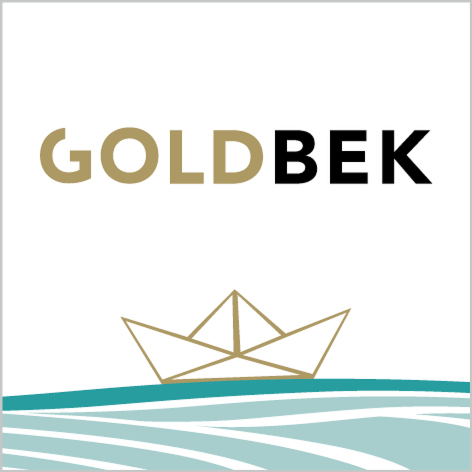 Goldbek Verlag, located in Hamburg, is one of the leading greeting card publishers in Germany which focusses on the retail trade.
Unique designs, creative ideas and a love for detail are the signature of our cards.

Our range of greeting cards currently comprises 13 collections. These are based on a perfect balance of occasions and subjects, a harmonious colour concept and our careful selection of print finishes.

Our exceptional and top-selling cards are backed by a reliable service:

We currently have a team of 33 sales representatives covering Germany and Austria.

We supply our goods directly from our delivery vehicles and can respond quickly and flexibly to your requirements.

At the same time, we offer an all-round carefree package:

We visit your shop, sort the card display, replace damaged goods and restock the display with new and seasonal cards.

Our approach:

Our card displays should not create any work for you, just generate attractive returns.
We are open for new ideas and also looking for business partners in additional international markets. All of Goldbek's products can be customised to suit the specific requirements of any trade countries.
Address
Dorotheenstrasse 176a
Hamburg
22299
Germany
CREATIVE CONCEPT every card is like a small piece of artwork with various visual and tactile aspects in addition, the cards can be used as decorative objects for display within the home watercolour im ...

Our 3D Greeting Card Collection with following unique features exceptional creations with complex paper architectural structures sophisticated processing using modern laser technology great cards for ...