Gist Jewellery
Hall: Halls 2, 3+3a Stand: 2J52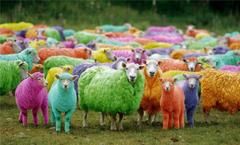 Gist Jewellery is a independent lifestyle brand, est 2015 Come and browse the feel-good collection of costume jewellery, that uses 100% colour fast wool and other natural materials from glass and wood to semi precious stones and freshwater pearls. Gist Jewellery is celebrating colour and Loving life. Every piece is handcrafted and uniquely made by Karen in Scotland on the East Ayrshire Moorlands.
Sustainability Role in overall company's strategic plans

Sustainability is at the heart of everything, from stock levels to item packaging and the items themselves.

Sustainability initiatives

packaging got a re think, so now Gist Jewellery does not use cellophane to put out each little piece of jewellery, but comes mounted on wood or card or even glass bottles and then in a linen pouch, un-branded to encourage re-use whenever possible and to help with actual jewellery storage. Also as Gist jewellery is created in house , over stock is dismantled and re designed, which cuts down hugely on waste, and over all the carbon footprint.

Pledges for the year

Over the next year, any overseas buying will be done with a years projection to cut down on carbon footprint and reduce the amount of drops received.

Packaging

Our packaging is plastic free

Our packaging is compostable

Other

our packaging is re-usable and created in a way it should be used as storage for the jewellery. The linen bags and wooden tags our earrings are mounted on are fully compostable should they no longer be required. As we use wooden beads and wool beads these beads are fully compostable, as well as the cords they are threaded on.

Materials

We have products made from recycled materials

On occasion we recycle our end of lines dismantle and work into new designs and source vintage jewellery which is cleaned and re worked in to a capsule limited edition collection.