Gin Etc - Make your own Gin Kits
Hall: Hall 4 Stand: 4E88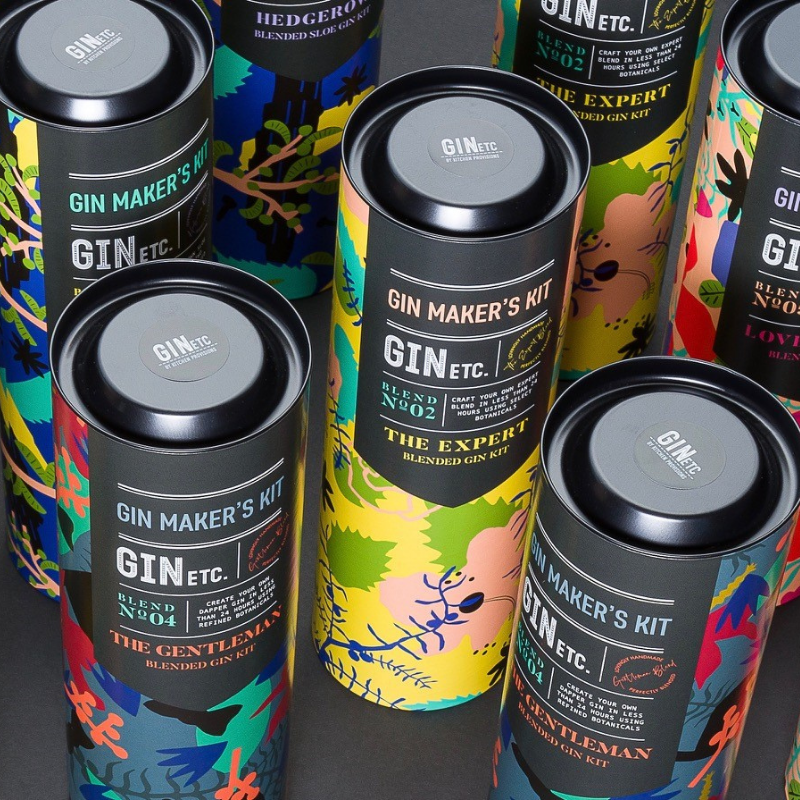 We are a small family team here at Gin Etc, with a real passion for all things foodie and enjoy being hands on with our products and customers. We love to get involved with anything that will create delicious results and this most definitely includes of Gin Maker's Kits. We're sure you'll enjoy everything we have to offer as much as we do.
We were the first to offer gin making kits to the market and we are arguably still the best. Our products are offered exclusively to wholesale customers for retail sales. These combine the bestselling features of our online products but in stylish illustrated tubes more suited to retail locations. As we have two shops in our family and our pledge to anyone who stocks our Gin Maker's Kits, is that we will not compete with you online. We know how frustrating that can be!
We work hard to make our kits environmentally friendly and to that end we have just introduced compostable bags. There is no single use plastic in our packaging and in recognition of our efforts we have recently been voted the most environmental gin making kits on the market by BBC Good Food Magazine.
We invest heavily in our pre-packed gin recipes to ensure a fool proof result every time. And, as our kits only contain dry ingredients there is no need for an alcohol licence to retail them.
We have just been short-listed for the Gift of the Year Awards which is a great as we love our beautiful packing and hope the judges will too.
Address
Cambridgeshire
United Kingdom