Gallery Direct
Hall: Halls 8,7,6 Stand: 7A30-B31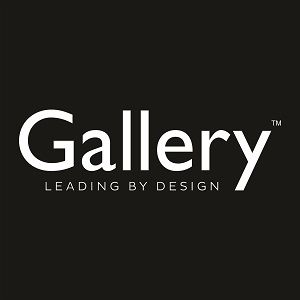 Gallery Direct offer the complete solution to indoor and outdoor living, with our extensive catalogue of around 6,000 lines, which features furniture, made-to-order upholstery, outdoor living, accessories, including Christmas, soft furnishings, lighting and wall décor.
We are due to launch our SS22 Collection at the end of January. It offers over 1300 new lines, featuring accessories, including kitchen, tableware and bathroom products, textiles, gifts, outdoor, wall décor and furniture. Be amongst the first to view the new products at Spring Fair on our impressive stand at the front of hall 7.
The new lines will be available to view on our new, upgraded website and are featured in our SS22 Lookbook, which will be available to view online. Our thirst for newness and leading-by-design ethos manifests itself in the launch of our second design project and five exciting new trends:
• Following on from the success of our first Design Project, Sofa in a Box, we have expanded the series to feature an exciting new collection of furniture, named Packed-Flat. Featuring simple styles in inspired designs without the pricetag, the pieces offer easy delivery to any room in any property and reduce the amount of packaging needed.
Shape of Colour - bold accents and bright colours combined with a variety of shapes bring this trend to life.
• Inspired Luxe - the essence of elegance and inspired by luxurious apartments and sophisticated hotels.
• Pastel Paradise - soft pastel shades of blush and mint combined with sumptuous textures and contrasting hard edges create a beautifully balanced and stylish space.
• Refined Neutral - packed with style and form, it is a celebration of craftsmanship, material and design to create light and airy interiors.
• New Traditional - with a freedom to mix finishes and periods, new traditional style takes formal furniture with a focus on comfort and gives it a sleeker, more contemporary look.
Address
Sittingbourne
United Kingdom