Gala Candles UK
Hall: Hall 3 & 3A Stand: 3P50-Q51
Private Label
Manufacturer
Seasonal Decorations
Couples
Home Fragrance
The Family
Him
Her
£0 - £19
Gift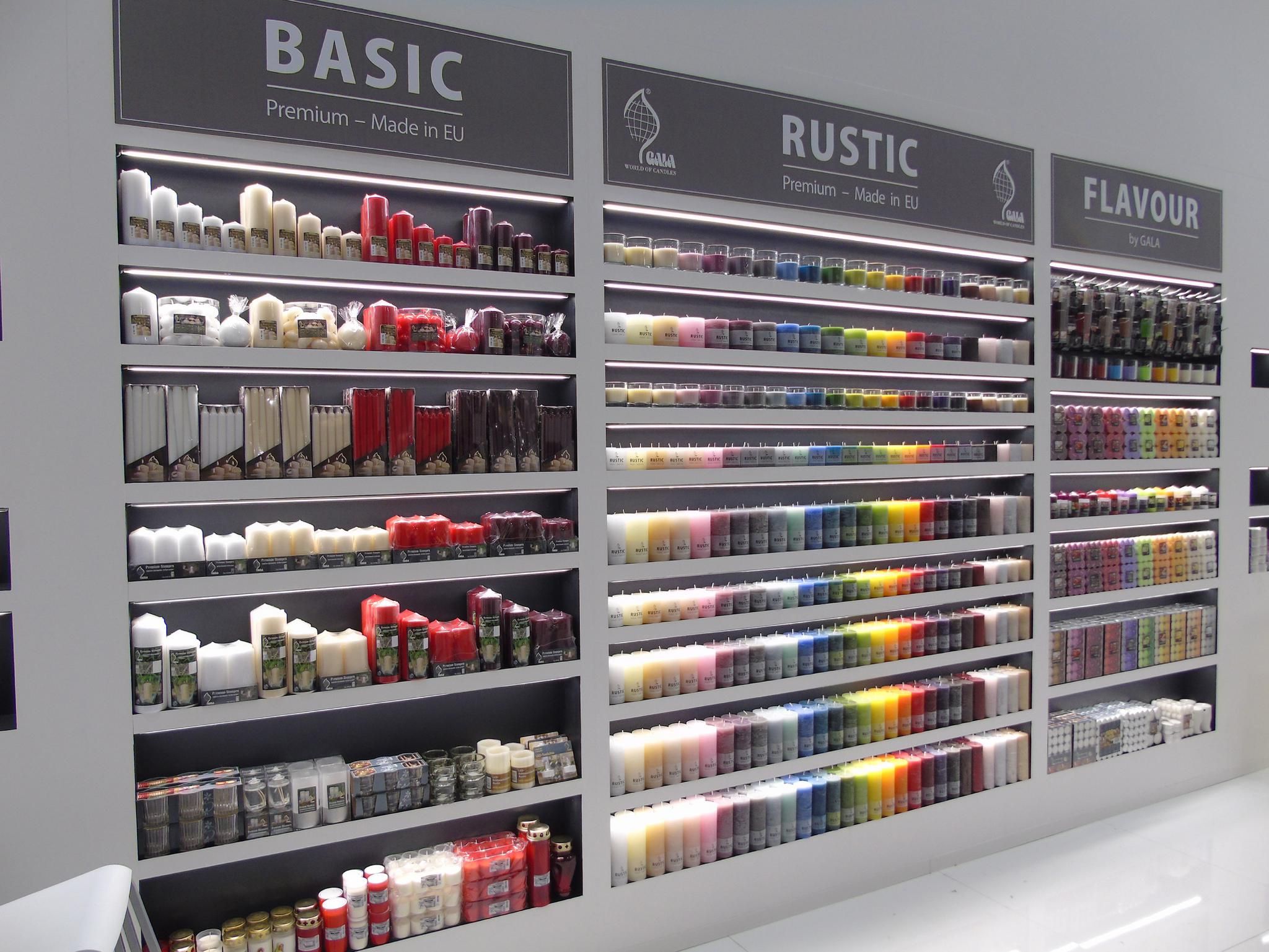 GALA GROUP – World of Candles & Scents
The GALA GROUP, headquartered in Bavaria, Germany, is one of the leading and fastest growing global candles, home fragrances & home decoration manufacturers, with around 5.000 employees and production sites in Europe, North America and India.
The group portfolio comprises an extensive range of high quality scented and unscented candles, home fragrances & home-décor products.
We are private label experts and brand specialists, catering to the specific needs of consumers and our retail, ecommerce & branded goods partners around the world, with customer-centric private label solutions & brands.
Our unique and diverse global network of inhouse trend & design experts, brand specialists, retail- and ecommerce talent, together with our R&D team, help us remain on the forefront of trends and innovations that delight consumers and grow category value for our business partners.
Our best in class manufacturing sites in Germany, Poland, Hungary, the USA and India are equipped to effectively produce from small batches to mass production, in every price range and with high speed to market.
Our vision,
'We aspire to build the greatest Candle, Scents and Decoration company.'
measured through the daily feedback of thousands of consumers as well as our business partners is what drives our actions, motivates us to do our best and improve every day. We want to serve more consumers and build long lasting relationships with retail partners around the globe by pursuing an ambitious growth strategy with retailer brands and our own brands in the B2B and B2C channels.
History
The Gala Kerzen GmbH was founded in 1976 by Uwe Gasda and Horst Langhammer with headquarters in Wörnitz, Germany. It soon became one of the leading European candle manufacturers.
In 2016 Equistone partners took a majority stake at Gala Kerzen GmbH and joined forces with the founding family to create the GALA GROUP.
Between 2016 and 2018, the GALA GROUP acquired major stakes in leading candles and home décor companies around the globe, aiming to expand its product portfolio, grow the geographical footprint and create synergies within a global network to become a leading global candle, home fragrance & home décor manufacturer.
Today, Gala Kerzen GmbH, Korona Candles S.A., Ramesh Flowers Ltd. & JewelCandle Ltd. operate under the GALA GROUP roof headquartered in Ansbach, Germany.
Timeline of Acquisitions
2016: strategic portfolio expansion with the Indian manufacturing company Ramesh Flowers Ltd., adding a wide assortment of reed diffusers, fragrance & essential oils, potpourris, wreaths, other dried botanicals and candles to the Group portfolio
2017: acquisition of a majority stake in the Berlin-based direct-to-consumer brand company JewelCandle Ltd., with strong digital and e-business expertise
2018: acquisition of the Polish manufacturing company Korona Candles S.A., one of the world's leading manufacturers of "private label" candle products with sites in Poland and USA.
Immerse yourself in our shining world of candles.
Address
45 Garlichill Road,
Epsom
Surrey
KT18 5TZ
United Kingdom
Scented candles – Welcoming atmosphere for your home Leave the every day stress behind you after an exhausting working day and turn your home into your private recreation area with scented candles or ...

Gravelights – for quiet devoition The glow of gravelights gives comfort in the darkness of the season.

Tealights & Maxilights – used in a multitude of ways to enhance and to improve your home environment Tealights are one of the most popular candles because they are versatile and easy to decorate. Arra ...

Pillar candles & ball candles for every opportunity Due to the long burn times our pillar candles and ball candles are ideal for long cosy winter evenings as well as for nearly every opportunity. Mode ...

Tapered candles, household candles and dinner candles for a table decoration full of atmosphere Our tapered, household and dinner candles experiencing a resurgence of popularity and are ideal for a ta ...