Friendly Publishing Ltd
Hall: Hall 4 Stand: 4K86
The Family
Product Photographs
Gift
Funky/Novelty Gifts
Point of Sale Display
Him
Games
Her
£0 - £19
Designer
Manufacturer
Children
£20 - £49
Couples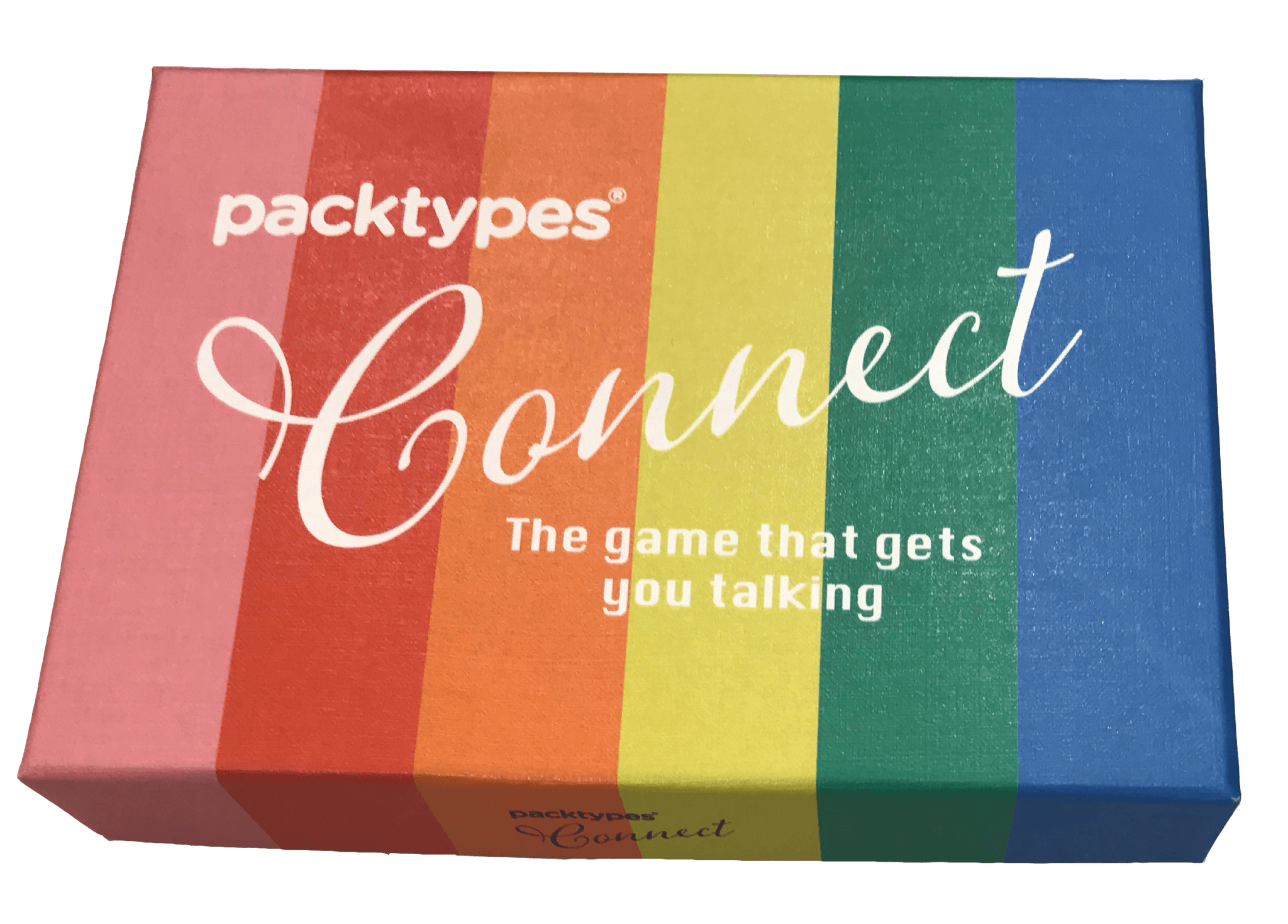 Packtypes Connect is the brand new game from Friendly Publishing.
Based on proven psychology techniques, the innovative card game has been created by the inventor of 'Packtypes Professional', which has been played by over 100,000s people in schools, the police, NHS trusts, charities and top-level organisations.
Now available to the retail market for the first time, this is the perfect game for all the family.
Address
2K South Hams Business Park
Churchstow
Kingsbridge
Devon
TQ7 3QH
United Kingdom
The Game that gets you talking! Playing Packtypes Connect lifts the spirits of everyone involved. Fun to play, revealing and intriguing. Everyone feels understood, valued, more secure somehow, happier ...
Sustainability Role in overall company's strategic plans

We strongly believe that wherever possible, recycled materials should be used in our products and packaging - and must come at the very least from sustainable sources. Sometimes the chemicals involved in the recycling process can be more harmful than choosing new materials from sustainable sources.

Sustainability initiatives

We have removed the plastic cello wrap from our packs of cards to cut out single use plastics. All our printing is now on recycled paper or FSC certified sustainable paper.

Pledges for the year

In other ares of our business we are researching ways of removing plastic from our packaging and demanding that our suppliers use eco friendly inks in the printing process.

Sustainable Products

Packtypes Connect

Our cards and box are from FSC accredited manufacturers. Our guide is printed on recycled paper and our cards are not cello wrapped as we are trying to reduce single use plastics in packaging wherever possible.

AT THE FAIR

NEW TO THE FAIR

Certified sustainable products by third party

Certified by

The cards and box of Packtypes Connect are from a supplier who is certified sustainable by the FSC.

Packaging

Our packaging is plastic free

Our packaging is made with recycled content

We have opted to receive our cards without the cello wrap. All of the materials used are either from sustainable sources (Certified) or are recycled.

Materials

We have products made from recycled materials

Our products are plastic free

We have products made from sustainability sourced raw materials

All of the materials used are either from sustainable sources (Certified) or are recycled.

Ethical Considerations

Fair wages are paid to the people who make our products

Our products are made by people employed in good working conditions

Within the workplace where our products are made there is commitment to Non-Discrimination Gender Equality and Freedom of Association

Enviromental Impact

We consider the environmental impact when creating our products
Packtypes Launches Consumer Version of Top-Selling Emotional Intelligence Game.