Five Dollar Shake
Hall: Halls 2, 3+3a Stand: 3P31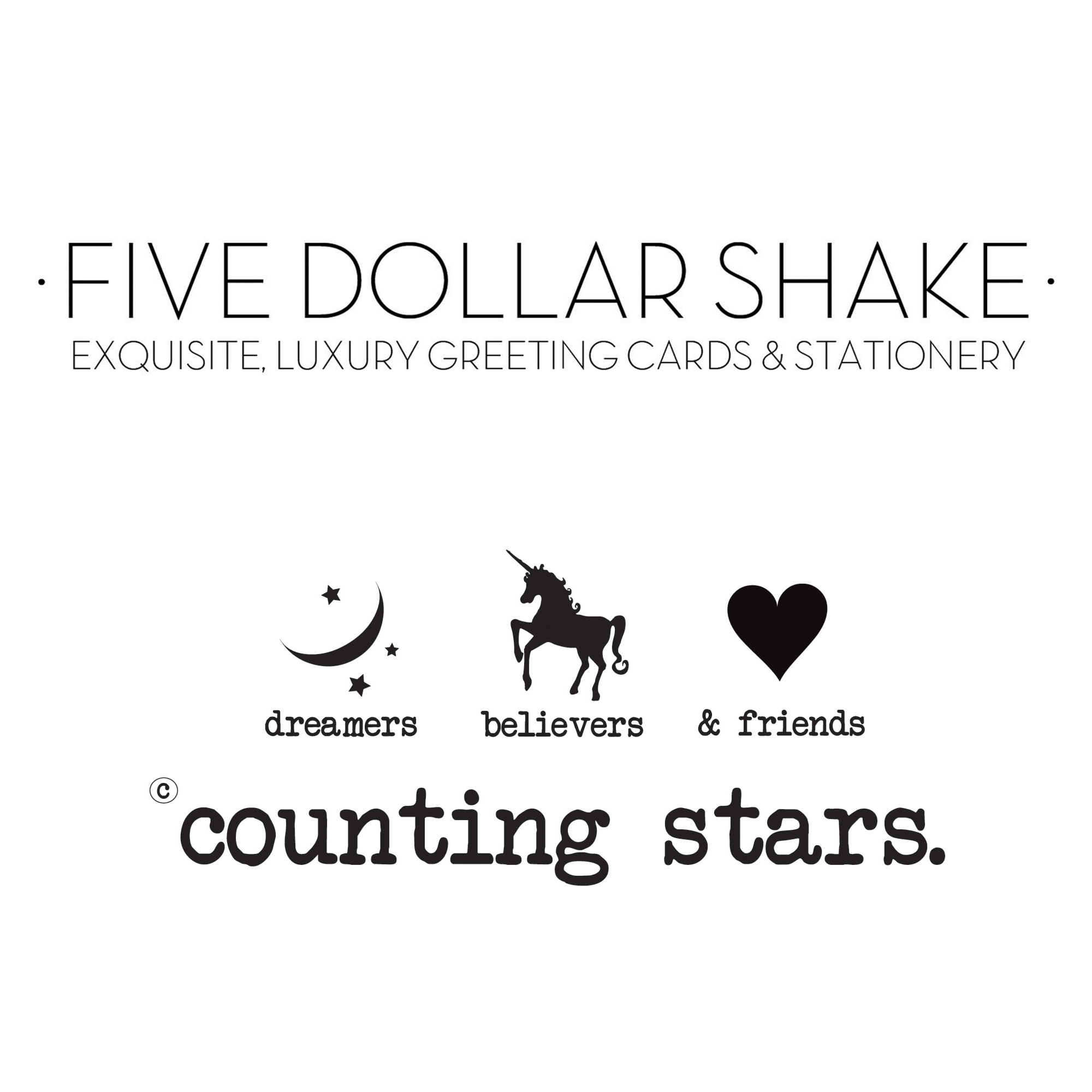 Welcome to a world where attention to detail is everything....
Five Dollar Shake was created 26 years ago by two people with a dream and quickly became a little 'band' of fairy folk! To this day all our cards are printed in Sussex (many batch runs in our studio) and handfinished with genuine crystals, paints and glitters.
Each card is a one-off, a keepsake. When an occasion is so special, the card needs to be extraordinary.
Address
East Sussex
United Kingdom