Find Your Glow Limited
Beauty, Body & Bath
Skin & Body Care
Everyday Essentials
Home & Living
Candles & Home Fragrance
Manufacturer
Children
£20 - £49
Couples
The Family
Wholesale
Product Photographs
Private Label
Drop Shipping
Point of Sale Display
Him
Other
£50 - £99
Designer
Association
Her
£0 - £19
Yes
Gift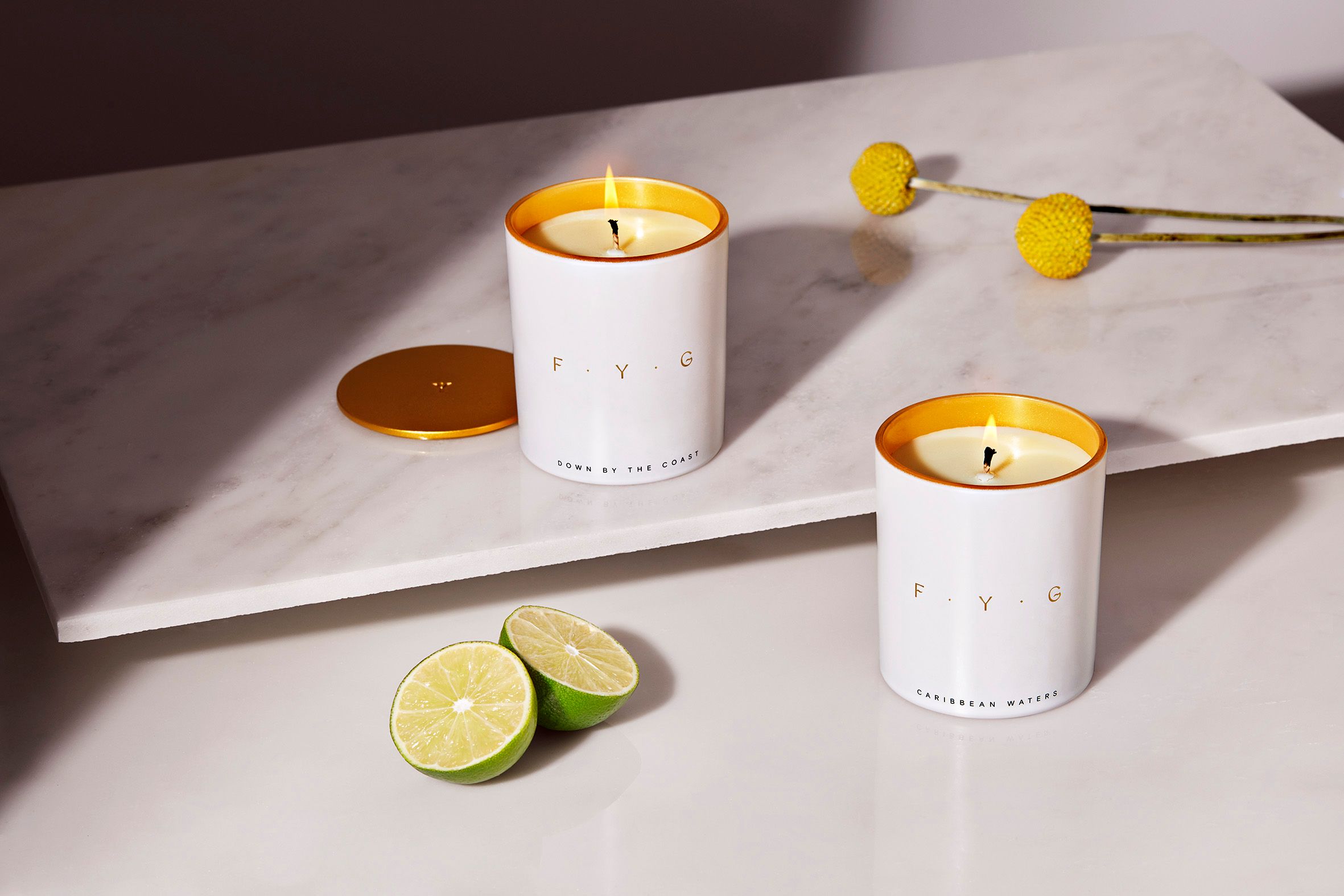 In creating F.Y.G. it was important to produce not just another scented product but an immersive experience. What started as a desire to re-capture my childhood joy of family holidays spent in Greece, then developed into a project of encapsulating a range of significant and beautiful experiences from the past.
Whilst each scent has a story and individual character to evoke memory, feeling and mood, it was equally important to create modern designs – to fit in with and subtly enhance any living space. And with all of that, F.Y.G. had to be sustainable.
That is why each product is 100% natural and recyclable.
We have two seaprate Candle & Diffuser Ranges, Hand/Body Wash & Lotions, Wellbenig Pods and Essential Oils
Address
Bushey
United Kingdom
Sustainability Role in overall company's strategic plans

Sustainability is at the heart of our products and packaging. Even our candles are made from 100% Coconut and non GMO Rapeseed natural wax

Sustainability initiatives

All our products are 100% recyclable. From bottles even to the degrabale chippings we use for our box voids.

Pledges for the year

Our goal is to reduce our carbon footprint over the next year by moving to more localised production

Sustainable Products

Memories Candle Collection

100% Natural Coconut & Non GMO Rapeseed Wax Candles

AT THE FAIR

NEW TO THE FAIR

Packaging

Our packaging is plastic free

Our packaging is compostable

All our boxes and containers are recyclable and plastic free with teh exception of our soap bottles which can be refilled.

Materials

We have products made from sustainability sourced raw materials

Ethical Considerations

Fair wages are paid to the people who make our products

Our products are made by people employed in good working conditions

We have mapped our entire supply chain

Within the workplace where our products are made there is commitment to Non-Discrimination Gender Equality and Freedom of Association

We have full transparncy of our suppliers and produce all our products ethically

Enviromental Impact

Some of the processes we use to manufacture products are energy efficient