Fallen Fruits Ltd
Hall: Hall 4 Stand: 4B40-C41
Bird & Pet Care
Fashion Accessories (e.g belts and scarves)
Outdoor Furniture & BBQs
Garden Tools & Equipment
Housewares
Him
Her
Couples
The Family
Children
Wholesale
Gift of the Year Awards
£0 - £19
£20 - £49
£50 - £99
£100 - £249
Gift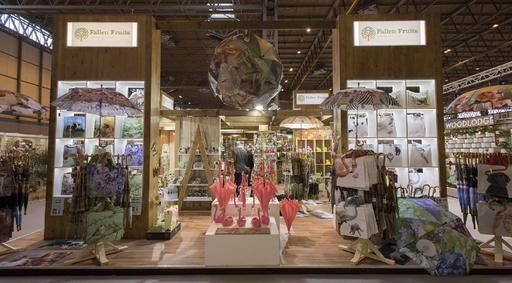 Fallen Fruits is an established family business (trading since 1990) originally manufacturing ecological giftware some of the original designs are still in the collection .Today the company has a wealth of experience in delivering products based on quality ,design and trend .
Fallen Fruits has a beautiful showroom in Ludlow ,Shropshire we have a very personable sales team, no minimum orders and a low carriage charge .
Address
Unit 1 Lower Barns Bus Park
Ludlow
Shropshire
SY8 4DS
United Kingdom
These designs are a really clever twist on the traditional centrepiece. Flowers in water are great because they can be designed to complement a wide variety of  themes. , the perfect flowers to submer ...

Who wouldn't want this cute and very on trend little waterering can.In the shape of a Unicorn it holds 1.7litres of water, ideal for little hands or for waterering  your houseplants.

Funky little coir doormat in the shape of a tiger ,we also have a zebra in this range , measures 75 x 38 x 1.7 cm .

Add some character to your home & garden decor with this hard-wearing resin Bulldog  sculpture bench This artistic furniture and ornament represents a Bull dog with a black finish and is adorable from ...

Bottle Garden kits , Plants can survive in one sealed bottle on recycled air ,once planted and sealed they create their own micro-ecosystem , the plants grow under these special conditions and adapt o ...

Four cast iron dogs bottoms on a slate bed - who would have thought this would be our best selling product, practical , appealing and fun to all walks of life.