Eurostick
Hall: Hall 5 Stand: 5B32-C33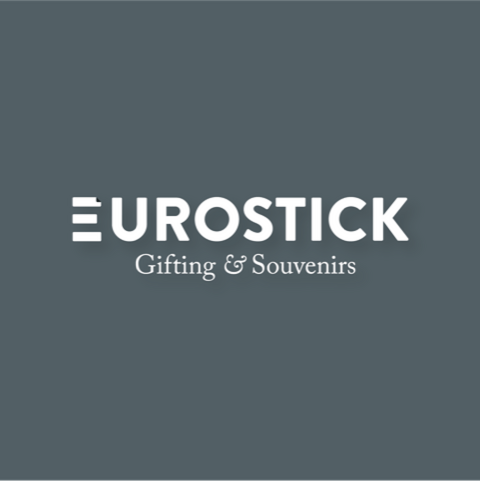 Eurostick is one of Europe's largest Souvenir and Gift suppliers. Established in the mid-90s, we craft a diverse collection of keyrings, magnets, stickers, patches, pins badges, stationery, mugs, and textile accessories, specifically designed and inspired by the rich cultural heritage of Scotland, England, Ireland, and Wales.
Our recent expansion into high quality textile accessory lines has fuelled our success. Aran Traditions, drawing from the lore of the Aran Isles forms our premium cable knit collection, and Heritage Traditions, inspired by the classic British tweeds and Scottish checks offers an expansive collection of textile accessories with a modern twist.
Driven by a seasoned team, we prioritise excellence across design, sales, and dispatch. Our commitment also extends to offering innovative solutions for bespoke and contract business needs. Eurostick remains dedicated to delivering unparalleled quality and service at every juncture. Focussed on a sustainable future, Eurostick actively pursues eco-friendly practices. We're passionately striving toward minimising our environmental footprint, aligning our operations with responsible and sustainable sources.
Address
Lanarkshire
United Kingdom
Heritage Traditions key inspiration is the classic British tweeds and Scottish checks from traditional weaving, mastered by craftsmen and mill workers over the past few centuries.     
Sustainability Role in overall company's strategic plans

At Heritage Traditions we don't believe in fast fashion. Each and every one of our products is painstakingly designed to be beautiful and durable while still affordable. While rooted in British Tradition and design, all of our hats, scarves, gloves, and everything else are sourced and manufactured using modern techniques and materials to minimise our environmental impact. Our wool is sustainably sourced in Mongolia. We made the decision to have our pure wool products manufactured there to reduce the carbon footprint of transporting large quantities of raw material. We try to mitigate our use of cotton and where we can't, we blend with synthetic materials to keep our collections comfortable, but sustainable. In 2022 we introduced 'recycled polyester' for our beanie hats, without compromising on style and continue to develop this range. All of our packaging is environmentally conscious. We use natural recycled card where possible and have removed plastic coatings from swing tickets and packaging making it easier for our customers to recycle at home. In the past few years, we have reduced the amount of plastic we use by over 70%, removing unnecessary packaging and switching to alternative paper based options where possible. We know we have big steps to go in terms of sustainability, but we really do care and work closely with all our suppliers to continue making improvements to how we impact the planet each and every day.

Sustainable Products

HAT-679 - Fisherman Recycled Beanie - Black

HAT-679 - Fisherman Recycled Beanie - Sienna

HAT-679 - Fisherman Recycled Beanie - Bluebell

AT THE FAIR

NEW TO THE FAIR

Materials

We have products made from recycled materials