Dongyang Zhongxin Hardware Tools Co.,Ltd[东阳市中信五金工具有限公司]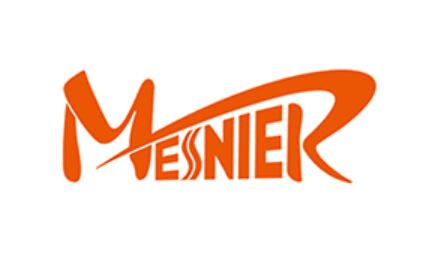 •Dongyang Zhongxin Hardware Tools Co.,Ltd was established in 2003 in Dongyang City, Zhejiang province, China with the mission to provide non-stick metal bakeware to worldwide customers through quality manufacturing. Zhongxin has been delivering their LFGB, FDA approved bakeware worldwide.
•Zhongxin values both manpower and automation manufacturing processes at the same time. We produce novelty shapes of bakeware through experienced manpower processes while leveraging automation processes in stamping and coating to meet high volume demands.
•Zhongxin expertise in universal design languages and punctuality in correspondence help reduce the communication costs between factory and brands; its long-term partnership with coating suppliers provides practical coating solutions.
•Our enthusiasm in producing bakeware backs us to stay competitive in the market, and lets us set high standard to meet customer demands. Zhongxin has been certified by ISO9001, BSCI, SEDEX. The quality set by Zhongxin has been approved by our worldwide customers.
•High Standard Management
•From supplier management to delivery, Zhongxin has been maintaining a high standard SOP and documentation system. Our high standard quality management system is in conformity with ISO 9001.
•Recognized Customer Services
•Zhongxin provides OEM and ODM services, from design, prototype, tooling to production, from business inquiry to final shipment, have gained highly recognition from worldwide customers.
•Work Safety Production
•Zhongxin factory safety and manufacturing process comply with both China & International environmental compliance regulation.
•Design & Engineering Support
•From concept to product, our industrial design and engineering teams offer customers from concept drawing, prototyping, tooling, to manufacturing support:
•Experienced product design, graphic design and engineering supports.
•Product Design and CAD software for design & engineering drawings.
•In house wire cutting machines for prototyping and tooling services.
•Equipment & Manufacturing
•Our solid management ensures all raw material, suppliers, equipment and manufacturing processes are qualified:
•Metal materials: carbon steel and aluminized steel.
•Work with major coating suppliers to develop non-stick, PFOA free, BPA free, silicon based coatings to meet requirements in film thickness, release time, and color choices.
•Whitford, Ilag, and other coating suppliers approved hanging coating lines.
•45T~2000T pressing and hydraulic press machine.
•Automatic multi-process press line.
•More than 10 packaging lines.
•Compliance with FDA, LFGB and other international food contact regulations.
•Quality Control
•Company-wide quality control system to implement incoming, in-process and final product quality control. Our in-house lab provides:
•Film Thickness Test
•Pencil Hardness Test
•Cross-hatch Test
•MEK Test
•Coating Thickness Test
•Salt fog spraying chamber- corrosion test
•Dishwasher safe Test
•Abrasion Test
•Baking test