Denby Brands
Hall: Halls 8,7,6 Stand: 8C46-D47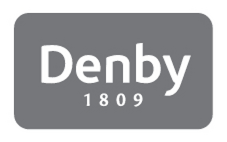 Established in 1809, Denby has been making pottery in the heart of the English countryside for over 200 years. Using its locally sourced clay, Denby has a rich heritage of creating tableware, cookware, serveware and home decor built up over many generations by skilled craftspeople. The stoneware is durable enough to allow for collections to be grown over time and beautiful enough to be mixed with existing ranges. The versatile ceramic pieces are a conscious interiors choice for a more sustainable lifestyle, both in the kitchen and around the home.
Address
Denby
United Kingdom
Sustainability Role in overall company's strategic plans

Caring for the environment and the planet that we live on is very important to us. We are continually working towards living and working more sustainably by making positive changes to lessen our impact. We are proudly the first UK tableware manufacturer to be able to claim 'zero to landfill' for all our process waste. In addition, we employ an Environmental Officer to ensure that Denby is constantly looking at ways to improve our sustainable approach.

Sustainability initiatives

- Every year we recycle over 100,000 litres of glaze during the glazing process to efficiently re-use our resources. - Most Denby is sold without packaging, but where it is requested by customers it is recyclable. Any incoming packaging is recycled and has been sourced responsibly. We are also investigating using alternative materials to create box-fill packing instead of plastic air-fill. - The areas of land from where our clay is extracted are returned to pasture and landscaped. Because our quality standards are so high, any clay with faults is recycled, which equates to 55 tonnes of raw clay a year. - Our energy consumption is industry-leading and consistently at least 15% lower than industry targets set. - We have our own water treatment plant and each year we purify and return to the water cycle 20 million litres of process water. - The areas of land from where our clay is extracted are returned to pasture and landscaped. Because our quality standards are so high, any clay with faults is recycled, which equates to 55 tonnes of raw clay a year. - We use clay from the doorstep enabling minimal transportation of our main raw material. - We are continually installing energy saving lighting systems and optimising the gas usage in our kilns. - We recycle all of our food waste produced in our restaurants and the staff canteen to be turned into energy. - One set of Denby can be used everyday and for special occasions, indoors and out, and is safe for use in the oven, freezer, microwave and dishwasher. You can confidently use it to cook, serve and store food, and when you might otherwise use a disposable plate or cup.

Sustainable Products

Studio Blue Flint/Chalk Ridged Mug

The stunning and textural Studio Blue Ridged Mug epitomises the craftsmanship that goes into making each piece of Denby Studio Blue. The Ridged Mug is ideal for a milky coffee or hot chocolate, any type of tea or the first hot drink of the day. Handcrafted in the Denby Pottery from high quality, locally-sourced clay, it's a versatile piece that can also be used for displaying a plant or storing pens. It has been expertly glazed to enhance durability.

Studio Grey 4 Piece Nesting Bowl Set

A beautiful and functional set of 4 Nesting Bowls from Denby's new Studio Grey range. Ideal for a wide variety of foods for informal gatherings as well as special occasions and can also be used as individual items for eating from. Like every piece from the Studio Grey collection, the Nesting Bowls are designed for modern living so can be used in microwave, freezer, dishwasher and oven safely. Crafted from hardy stoneware, they promise to last and can be used everyday for serving, eating and displaying around the house. These small, medium, large and extra-large Nesting Bowls sit neatly inside each other for impressive serving and ease of storage.

Statements Ombre Blue Large Jug

This Statements piece showcases the stunning textural glaze on a beautiful and versatile shape. Tall and elegant the jug is ideal for a pitcher to serve water, wine or even a large portion of custard at the table or used as display your ferns from the garden. Consciously made from locally sourced clay in Denby's Derbyshire factory, it has been made to last. Designed for modern living, the Large jug can be also used in the microwave, oven and dishwasher. As with all Denby it is made from stoneware so is great for holding hot and cold liquids.

Packaging

Our packaging is made with recycled content

Materials

We have created products that provide an alternative to single use plastic

Enviromental Impact

We have a sustainability policy

We consider the environmental impact when creating our products
Studio Grey has become a successful contemporary classic tableware collection with the ability to enhance most interior styles. So, it might seem Denby's design work here has been done but the Denby D ...

Spring '22 sees the introduction of Kiln, a collection of ceramics from the iconic potters, Denby designed to used around the home. Using age old pottery methods, Kiln is a true celebration of British ...