DEMİREZEN GRUP METAL ENDÜSTRİSİ SAN. VE TİC. AŞ.
Exporter
Bakeware
Kitchenware
Bathroom accessories
Him
Cookware
Couples
Her
The Family
Housewares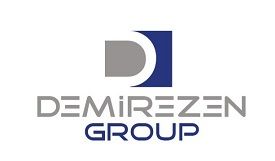 Since its foundation in 2002, Demirezen Group, with its KAYTELSAN and ZENSAN brands has consistently built recognized expertise in Turkey owing to its guiding principles, which are reliability and attention. With its state-of-the-art machine park consisting of CNC Wire Bending and Robotic Welding Machines and Fully Automatic Chrome Plating Plant, it continues to strengthen its position in the sector in line with industry needs and its competent staff and wide perspective. Demirezen Group is serving at its own 5,000 m2's of closed area in Kayseri Organised Industrial Zone. It can produce for the oven and stove manufacturers about 5 million pieces of oven grills and side shelves, 2 million stove cage wires annually under KAYTELSAN brand name. Kitchen and bathroom accessories are produced under ZENSAN brand name. 80% of the production is sold to the domestic market KAYTELSAN brand and 20% to the foreign market with the ZENSAN brand names.