Dalan Kimya Endüstrisi A.Ş.
Exporter
Manufacturer
Him
Children
Skin & Body Care
Couples
Hair Care & Styling
Her
The Family
Everyday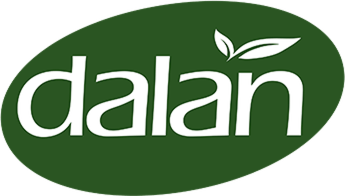 The foundations of Dalan quality were set by Hamdi Dalan in 1941 in a workshop in the Namazgah sector of Izmir, with the production of Dalan brand traditional 100% pure olive oil soap. Dalan family transformed this workshop in 1976 to Dalan Kimya Endustri A.S. In 1981 Dalan started modern soap and glycerine production in its new Pinarbasi facilities in Izmir and in 2006 started cosmetics production.
In Dalan`s product range are both personal care products such as bar and liquid soaps, shower gels, body lotions, hand creams, shaving creams and shampoo, and also industrial products such as glycerine, soap noodles and granulated soap.
Dalan Kimya markets its products under 7 different registered brands which are Dalan, Diana, Nancy, Cindy, Alara, Adalya and Roxy. Dalan has a 20% share in Turkish bar soap exports and by its volume, it is among the top 5 exporting firms in the sub-sector of soap and other cleaning products.