Cardology Ltd
Him
Her
Couples
The Family
Children
Pets
Greetings cards
Greetings & Stationery
Craft
Wholesale
Toys
Souvenirs
£0 - £19
Handicraft
Licensed Products
£20 - £49
Exporter
Toys
Greetings & Stationery
Product Photographs
Private Label
Point of Sale Display
Funky/Novelty Gifts
Designer
Yes
Greetings & Stationery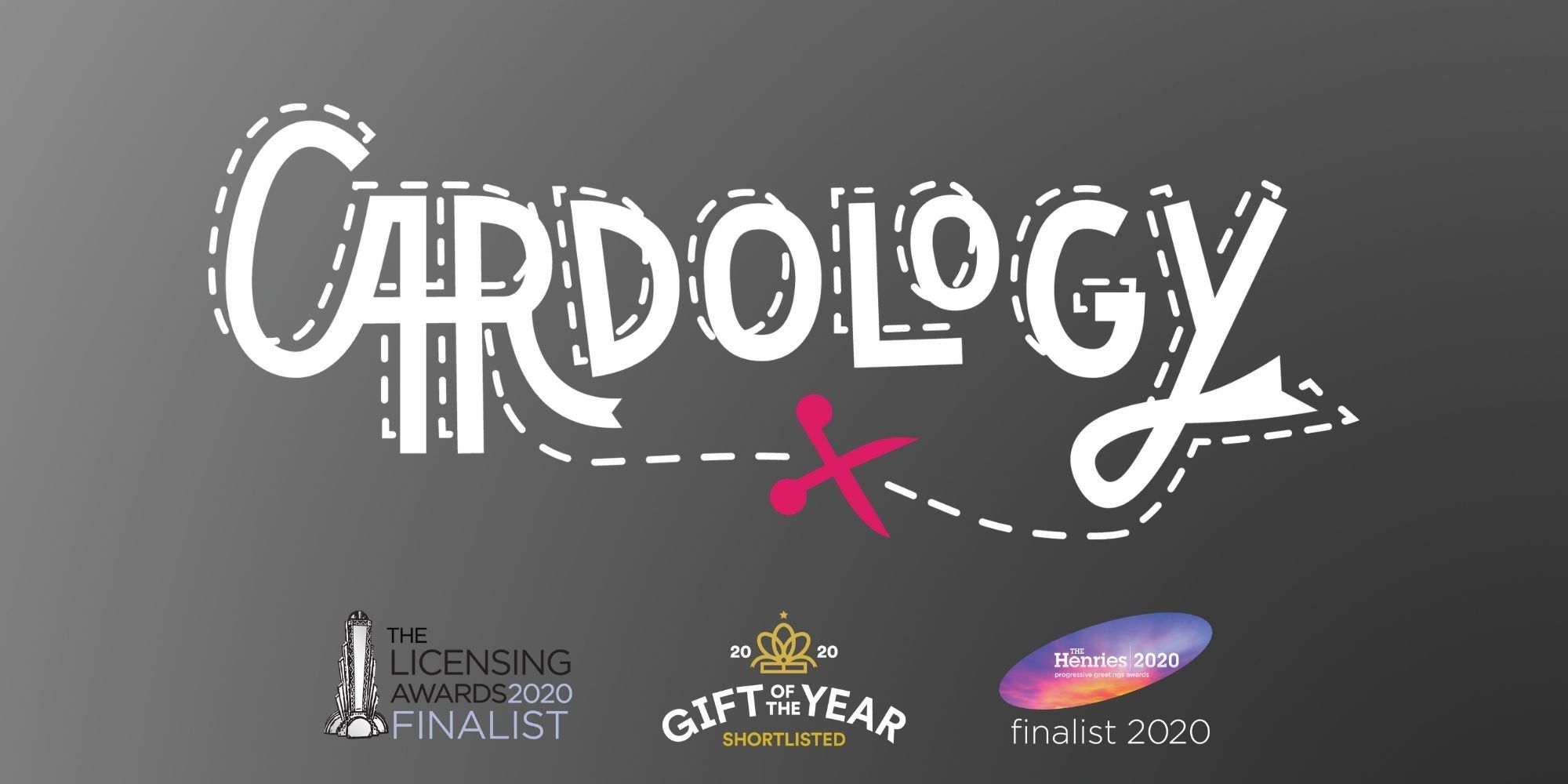 Formed in 2014, Cardology have focused exclusively on producing exceptional pop-up and premiom licensed cards that customers truly cherish. This focus makes their products uniquely suited to our current challenging times.
In 2020, the team embarked on an exciting new collaboration with Warner Bros. Consumer Products; bringing several well-known franchises to 3D life and receiving repeated industry recognition for their resulting work.
No-one predicted the speed with which this brand has since grown. Come and see the exciting new work fuelling the rapid growth of this innovative, disruptive brand.
Address
Croydon
United Kingdom
Sustainability Role in overall company's strategic plans

If you've read this far, you're probably as acutely aware as we are of the importance of sustainable business practice - both for the intrinsic good it provides, and for the resulting sales it secures. Cardology are proud to be doing our bit.

Sustainability initiatives

Our revolutionary reversible, plastic-free packaging does away with the need for plastic packaging for our pop-up cards entirely, and ensures that the packaging has a second life as a stunning envelope for the card your customer will send on to the final recipient. Elsewhere, we have adopted Biowrap biodegradable, compostable packaging on all of our traditional cards which retailers still want packaged, although we're just as happy selling these naked or clasped.

Pledges for the year

Reducing business miles by 30% from 2019 levels through sustained use of virtual meeting technology.

Sustainable Products

Reversible, reusable packaging/envelope in one

See above

Biowrap compostable cellophane wrappers on wrapped cards

See above

FSC certified cards

All Cardology cards produced both within the UK and China are printed on fully FSC certified board.

AT THE FAIR

NEW TO THE FAIR

Social equity at your company

Cardology has zero gender pay gap, and a low pay gap between senior and junior team members, capped at a specific multiple Unsold cards / discontinued lines are offered to local charities.

Packaging

Our packaging is plastic free

Our packaging is compostable

Our packaging is made with recycled content

See above

Materials

We have products made from recycled materials

Our products are plastic free

We have created products that provide an alternative to single use plastic

See above

Ethical Considerations

Fair wages are paid to the people who make our products

Our products are made by people employed in good working conditions

We have mapped our entire supply chain

We challenge our suppliers to report any ethical issues they identify

We have an ethical policy

Other

Enviromental Impact

We have a sustainability policy

We consider the environmental impact when creating our products