A Blackbird Sang
Hall: Hall 4 Stand: 4E74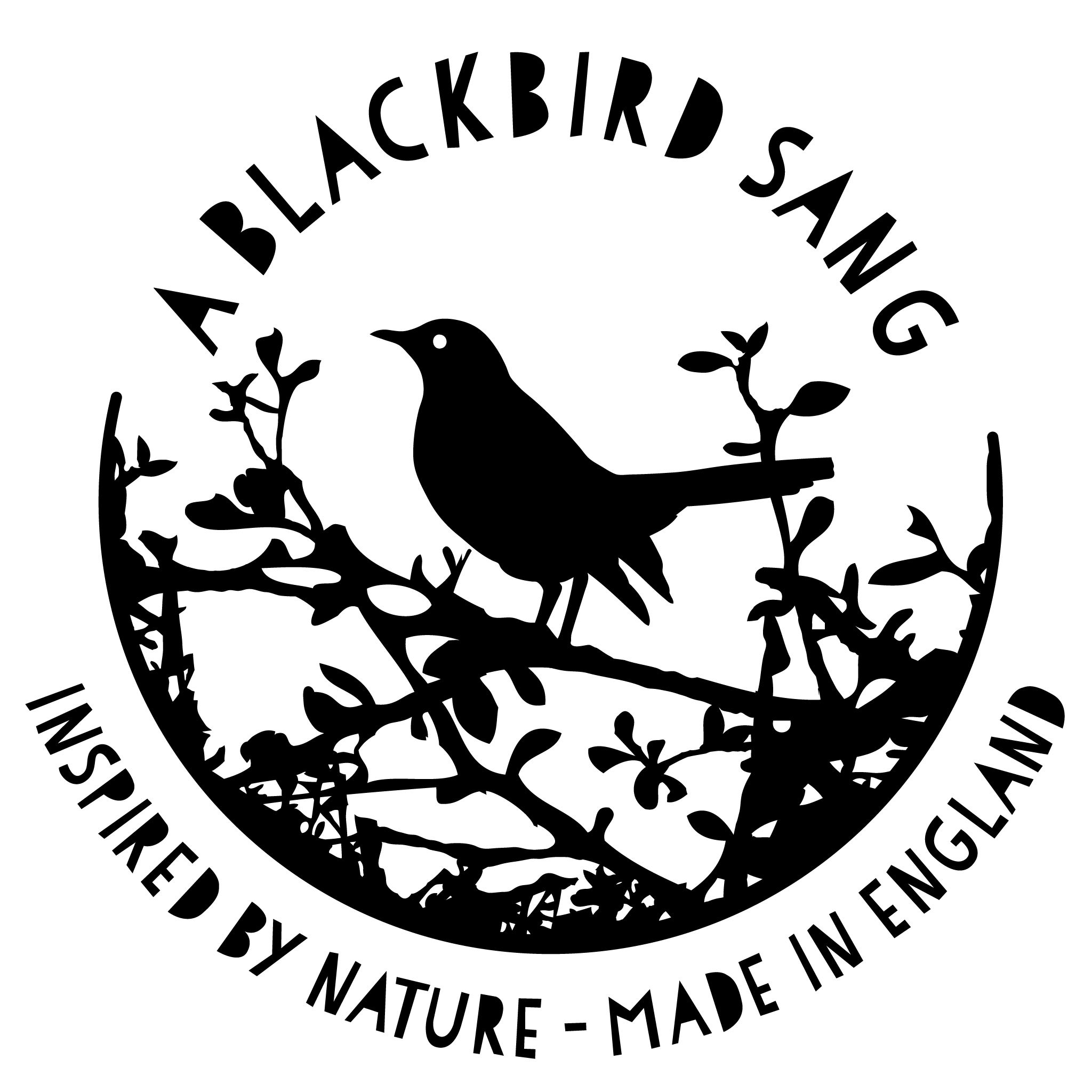 The Story of A Blackbird Sang
Our name is taken from the poem Adlestrop by Edward Thomas. Nature and poetry are the inspiration for our work. We founded A Blackbird Sang in 2016 with designs based on the wildlife around us. Part of the revenues go towards funding conservation projects such as meadow restoration.
Genny recently completed an MSc in Conservation Ecology at Oxford Brookes University. Genny helps to manage local Oxfordshire conservation groups including the Wychwood Flora Group, managing landscape for wild flowers, feeding and monitoring farmland birds and other wildlife. She draws, paints, and linocuts the wildlife she sees when scything, walking or managing local resources.

Tony works as an Artist and Designer for A Blackbird Sang. Tony also exhibits new work regularly in the UK with the artist group ArtMoreLovely during Oxford Artweeks and events throughout the year. Tony is working hard to blend low-waste production and art skills to make a new approach to 21st century craft and design. He recently published a monograph called 'River' to explore rivers in the widest natural and political sense with his poetry, language research, and beautiful drawings by Kath Fotheringham.

Making in the UK
We believe in local. Almost everything we make is designed and made in the UK. The exceptions are our eco-tissue paper (made in Turkey), and our deckchair frames (made in Poland). We use minimal plastic-free packaging. We work with suppliers who care about quality and deliver on time. Our smaller designs are packed by Julie in our village of Stonesfield. Our key hooks are bent at our kitchen table, if not by Tony then by local students.

Our Values
We place nature, people and planet at the heart of what we do. Our company values are focused on the following, and we continuously strive to improve, innovate and nurture, in order to grow as a business:
conserving nature and helping it thrive
keeping craft traditions alive
making less but designing to last
When you purchase from us you are supporting our local economy – even as a small company in West Oxfordshire we're proud to contribute to the sustainable creative work in our economy.
Address
Oxfordshire
United Kingdom