Bathing Beauty
Hall: Halls 2, 3+3a Stand: 3T23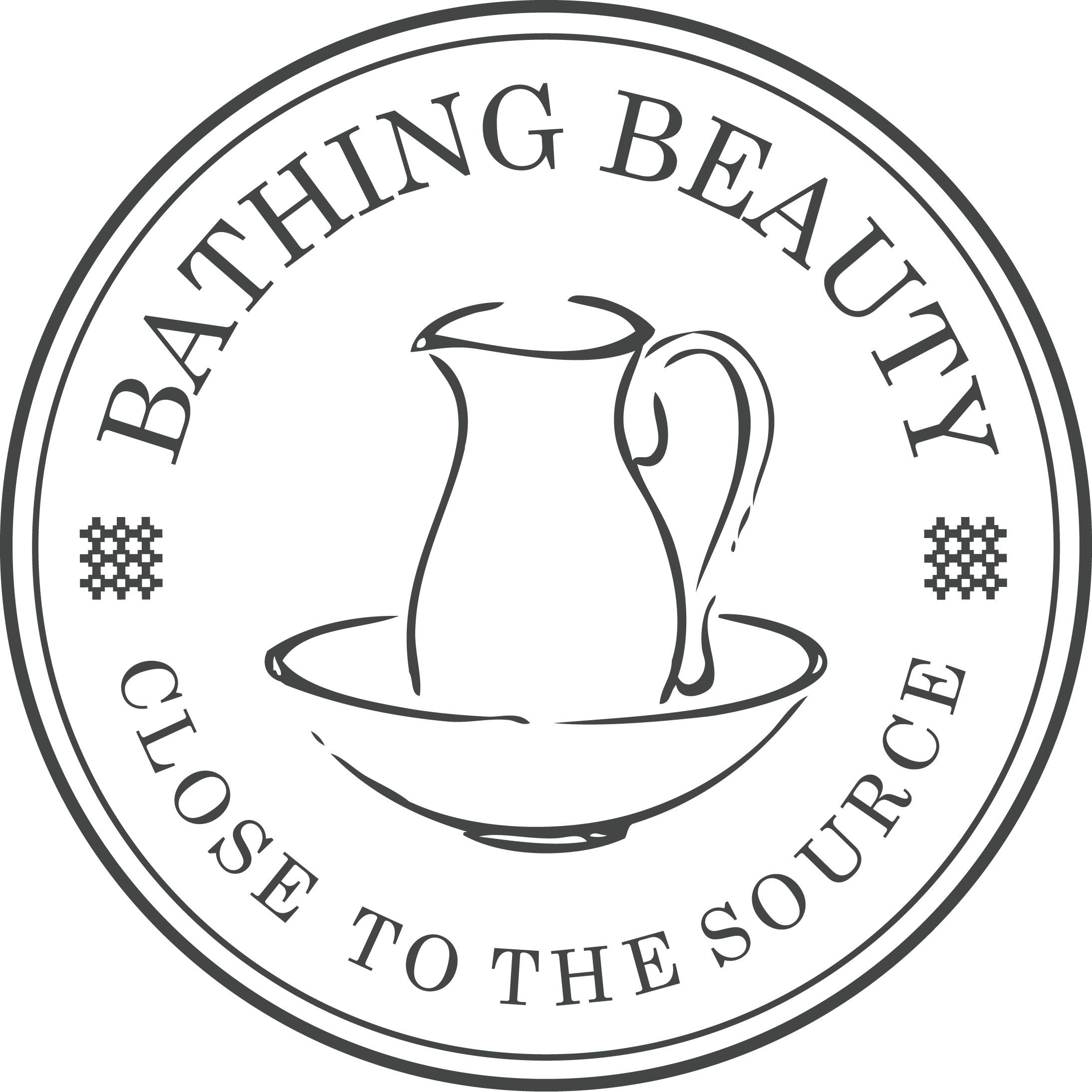 Bathing Beauty specialises in Mindfully Manufacturing Natural Skincare for Every Body, without costing The Earth.
---
 Design led and values driven, Bathing Beauty is proud to be B Corp Certified, The only B Corp Beauty Brand in Wales.
---
Every product has been thoughtfully formulated by Osteopath and ex international model George Jones. 
---
Products are Cruelty, Nut and Palm oil Free, 100% natural, and suitable for the most sensitive skins. 
---
Eye catching recyclable packaging features original illustrations, coupled with our modest price point gets sales off to a swift start.
---
Our company eco credentials and the efficacy of the products drives repeat multiple sales and generates a loyal customer base.
---
Pop over to Stand 3T23 and meet your new Best Sellers
Address
DENBIGHSHIRE
United Kingdom
Experience our method of mindful manufacturing for yourself Stylishly presented in a silver metal keep sake tin, this kit contains all the ingredients you need to make 5, award winning, 30ml  Gauntlet ...
Sustainability Role in overall company's strategic plans

Sustainability is one of the core principles of our company. We became the first BCorp Beauty Brand in Wales in May 2022 and sustainability accountability plays a large part of that

Sustainability initiatives

We have spent the last 12 months monitoring our utility usage and out going waste. We record weekly Electricity and LPG usage, and weigh both waste to landfill and to recycle weekly. We upcycle our inbound poor quality pallets as furniture, or fencing. top quality pallets are safely stored and reused when shipping larger orders.

Pledges for the year

We hope to further our discussions with our landlord to replace the fluorescent lighting with LED's over the next year. This ties in with challenging ourselves to reduce our electricity use by a further 10% for the next 12 months

Sustainable Products

Jones the Bones Bath Salts

Created by Founder and Osteopath George Jones to help ease her patients aches and pains. Ethically source, naturally mined organic Epsom salts and Essential Oils. packaged in a biodegradable bag and recyclable PEFC certified Cardboard Box. ZERO WASTE REFILL OPTIONS AVAILABLE.

Tumble into the Arms of Morpheus Bath and Bed Trio.

This award winning, vegan trio of bath and bedtime products have been hand made from carefully sourced plant oils and butters. The shea butter and coconut oil. comes from a women's farming co operative in Ghana. There are stylishly presented in glass jars with metal lids. Clever label design allows these products to have a second life as a candle votive. The Boxes are fully recyclable and curbside and made from PEFC certified board

Sunshine on a Cloudy Day Trio

This Zesty and Uplifting award winning trio is a vegan formulation. Great care is taken in sourcing ingredients. The shea butter and coconut oil comes from a women's farming cooperative in Ghana. These products are stylishly presented in glass jars and metal lids, they can be reused as candle votives. The boxes are fully recyclable at curbside and printed on PEFC accredited card

AT THE FAIR

NEW TO THE FAIR

Social equity at your company

We are B Corp Certified and our Social Equity is fully audited under this scheme. Our all female work force are based in rural North Wales. All are over 50 years of age. All team members are paid above the Living Wage. All team members are provided with additional health care policies, including 24/7 mental health support. we operate a flat hierarchy. The team have direct contact, usually daily, with the Founder George Jones. All team members are included in decision making. Training is provided on Manual Handling annually

Certified sustainable products by third party

Packaging

Our packaging is made with recycled content

we only use PEFC or FEC certified Board. We seek fully recyclable packaging where possible. we have removed all plastic packaging from our range, except 4 products which have plastic dosing pumps. We are continuing to work on an effective solution. We have just redesigned our soap packaging to reduce excess. The paper wraps are biodegradable

Materials

We have products made from sustainability sourced raw materials

our Balms and salves are made from ethically and sustainably sourced Shea Butter from a women's farming Co operative in Ghana

Ethical Considerations

Fair wages are paid to the people who make our products

Our products are made by people employed in good working conditions

We have mapped our entire supply chain

We have an ethical policy

Within the workplace where our products are made there is commitment to Non-Discrimination Gender Equality and Freedom of Association

WE are B Corp Certified and have been fully audited to show that we have attained and maintain the highest standards of ethical, sustainable and transparent business practices in the world today. We provide employment for older women in rural north Wales. Bathing Beauty provides a fully flexible, safe and supportive work environment that allows them to work and manage family and other commitments Our all female team are paid above the living wage. They have free additional health care including mental health support. We have a Diversity and equality policy

Enviromental Impact

Our products are created to help consumers try and reduce their carbon footprint

We have a sustainability policy

We consider the environmental impact when creating our products

Some of the processes we use to manufacture products are energy efficient

Some of the processes we use to manufacture products are water efficient

We are B Corp certified. This is means Bathing Beauty has attained and maintains the highest standards of ethical, sustainable and transparent business practice in the world today. We have a Zero Waste range of Products for Refill Stores. We are working towards offering a animal packaging range and refill range for web customers. We continuously assess and monitor our social and environmental impact. We continuously monitor and seek to reduce our energy usage.
In this video George Jones, Osteopath and Founder of Bathing Beauty discusses how to protect and heal your hands with her multi award winning Gauntlet Protective Barrier Hand Salve. Bathing Beauty spe ...