Shop Green Today Ltd / Pokeboo
Hall: Hall 5 Stand: 5A56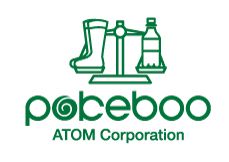 We, ATOM Corporation are one of working gloves and rubber boots manufacturing in Hiroshima, Japan which established in 1942.
PoKeboo is unique rubber boots made in Thailand under our technology for thin rice farming boots with comfort fit which have been manufactured for 50 years or more. Pokeboo can offer you new values such as Light, Comfort fit and Packable.
We, ATOM are looking for buyers which have the market for outdoor, travel, gift and lifestyle.
Address
Saltaire
United Kingdom