Arts Star Cards
Hall: Hall 2 Stand: 2F71
£0 - £19
Product Photographs
Him
Children
Designer
Couples
Her
The Family
Greetings & Stationery
Yes
Greetings & Stationery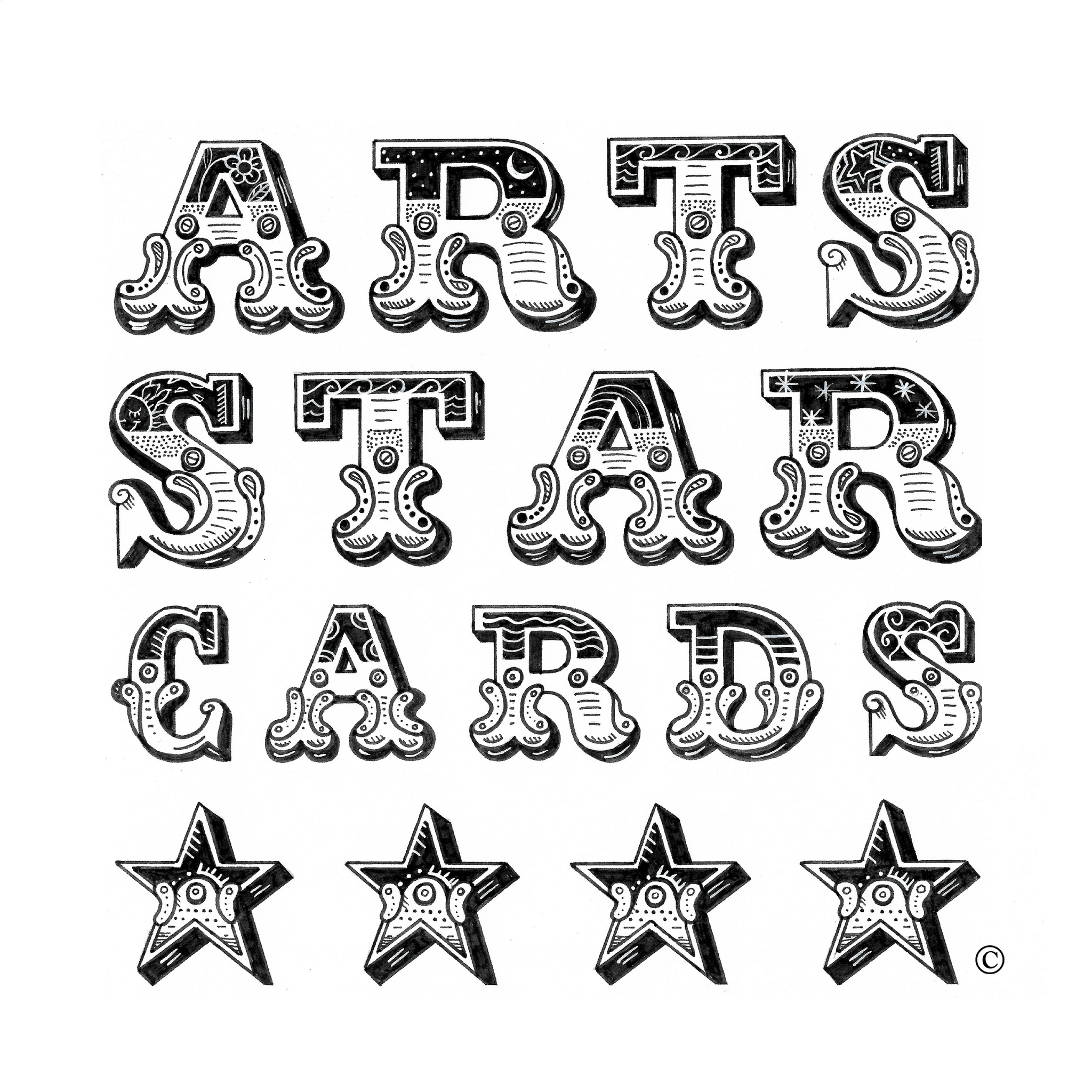 The ethos of Arts Star Cards is to celebrate great art, design and literature. Arts Star Cards understand design and are setting trends with their beautiful original imagery. If you're looking for cards that celebrate the beauty and humour in our world, that are a little different from what's out there, that doff a cap to great illustration, that give more than a nod to the rather dry sense of humour in this part of the world, then we are for you.
All Arts Star Cards have the same stamp of stylish quality and originality. Best wishes or Birthday – there is a new, fresh, vibrant card from Arts Star perfect for your customers.
We are conscious of trying to be as environmentally responsible as possible and all our cards and envelopes are FSC certified. Cards can be cello wrapped, 'naked' or card and envelope held in place with our trendy 100% recyclable easy peel tabs dependent on your preference.
As an alternative to the cello bag, Arts Star Cards are proud to present their new 100% recyclable card tab to hold greeting card and envelope in place. Please come to the STAND 2F71 and ask for Karen ...

The 'Fox and the Hounds' and 'Koi and Black Water' are just two of a collection of signed limited edition silk screen prints either 1/25 or 1/40 by talented artist Karen Jones, perfect for galleries a ...

'Rainbow Baby' and 'New Home'  are two cards from our 'Blank Expressions' collection.With their sublimely simple images and text these beautifully subtle greeting cards celebrate the big moments in li ...

'Tiptoe Through The Tulips' is one of a series of cards celebrating the fauna and flora of the British Isles.

'Gemini', one of twelve beautifully illustrated greetings cards representing each of the astrological signs - something for everyone!

The alternative Christmas card, the 'Winter Wonder Land' collection celebrates the beauty of this time of year.

The first card or last card, whichever you prefer, in a set of six Christmas cards inspired by the 'Twelve Days of Christmas'.   

The 'Kushti Card' range - pays homage to traditional folk art from all over the world. 2020 sees designs inspired by Romany Art and the series is ever expanding with new designs from different culture ...

 One of the 'Party Animals' greetings card range, 'You've Been Warned!' takes a light-hearted look at us - humans, and our creature counterparts..following a night on the tiles from the beginning with ...

'I Am Three' is one of the birthday cards in the Buggy Wuggs series for little ones. This delightful collection of cards celebrates the early years birthdays using typical garden creatures and making ...
Sustainability Role in overall company's strategic plans

As a new company we arrive at the table on the cusp of a new way of thinking and Arts Star Cards are doing everything to source environmentally friendly materials sourced within the UK wherever possible.

Sustainability initiatives

As we bring our first range to the Spring Fair 2020 we offer several options for our customers: completely naked cards, cards with a designed 100% recyclable tab to keep card and envelope in place or on request biodegradable cello bags.

Pledges for the year

The pledge?! Arts Star Cards are conscious that if we don't embrace the wonderful opportunity to send a message that sending cards doesn't mean destroying the planet. That Art and the sending of greeting cards is a soulful, uplifting pursuit and that the messages conveyed in cards can have a powerful impact. Art Star Cards reflect the beauty of our planet - its flora and fauna and the dream and our goal is to encourage sustainability in forestry and action on the environment. Due to the damage that waste plastic is doing to the environment, Arts Star Cards are working hard to replace fossil fuel based cello bags with greener biodegradable and compostable alternatives where-ever possible. In appearance customers will find our eco-friendly cello bags almost identical to the old polypropylene bags. Arts Star Cards are created as locally as possible in an endeavour to lower the carbon footprint as much as they can - all materials being sourced within the UK. We live in changing times and Arts Star Cards appreciate that it may not be easy for every retailer to move over to a more environmentally friendly process immediately – the commitment at Arts Star Cards is to try to help the process along and if they can, make things a little easier for retailers, the consumer and hopefully the planet.

Sustainable Products

FSC Card

100% recyclable card tabs

eco - friendly cello bags

AT THE FAIR

NEW TO THE FAIR

Social equity at your company

Fair pay applied and health insurance

Certified sustainable products by third party

Certified by

Johnson's Printers Windles

Packaging

We are in the process of making our packaging plastic free

We are in the process of making our packaging compostable

Materials

We have created products that provide an alternative to single use plastic

Ethical Considerations

Fair wages are paid to the people who make our products

Our products are made by people employed in good working conditions

Enviromental Impact

Our products are created to help consumers try and reduce their carbon footprint

We have a sustainability policy

We consider the environmental impact when creating our products
The first 20 sales made on the stand will receive a limited edition boxed set of button badges created by artist Karen Jones.