Apples to Pears
Hall: Hall 4 Stand: 4G85
Craft
Nursery & Baby
Gift of the Year Awards
Womenswear
Garden Tools & Equipment
Fashion Accessories (e.g belts and scarves)
Novelty
Games
£0 - £19
Manufacturer
Licensed Products
£20 - £49
Exporter
Toys
Housewares
Designer
Kitchenware
Him
Her
Couples
The Family
Children
Homewares
Gift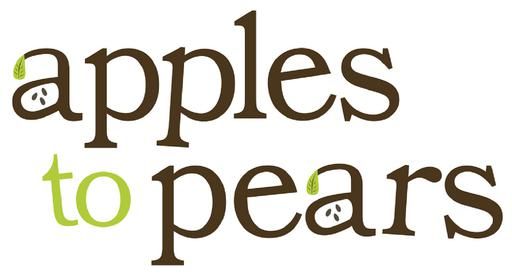 Apples to Pears, the multi-award winning gift company renowned for the ever popular Gift in a Tin brand continues to expand its ranges to meet increasing demands from UK and international buyers. The Gift in a Tin range now includes over 50 fantastic designs and really does provide "something for everyone"! Refreshing their range every few months, Apples to Pears have added four new lines to their Gift in a Tin range in Jan 2020. The first is Bee Hotel, a lovely wooden kit to create a bee & insect house. They are also launching Lorenzo the Llama a simple sewing kit to make a fluffy llama! Ready for the Euros and Olympics, they have released Football in a Tin, this play set includes: felt football pitch, wooden & net goal, wooden goalie, mini footballs and finger football boots & a sheet with game ideas! The final new tin is Butterflies & Bees Suncatcher Kit, this is a set for kids to make their own wooden suncatchers while learning about butterflies & bees.
Traditionally known for Children's Gifts Apples to Pears launched a new range of Gifts for Grown-Ups in Septmeber 2019. Due to the success of the first 7 lines they will be adding 4 brand new products to the range in February. These include: Chin Chin, Gin Gin, a set of 4 slate coasters with recipes on and a garnish guide for 30 gins. One for the cheese lovers – Cheesy Markers! This set includes 4 slate cheese markers and a soapstone pen. Come Wine with Me is the third addition, including a wine pourer & stopper, foil cutter and 4 wine charms. The final tin is Groomed & Wonderful, a grooming set including a comb, clippers, scissors and tweezers.
They will alos be showing their range of garden gifts including the famous Folding Pocket Secateurs, lovely ornamental watering cans, boxed gifts and so much more!
Address
Stroud
United Kingdom