AMBER BRIGHT CREATIONS
Hall: Hall 4 Stand: 4F63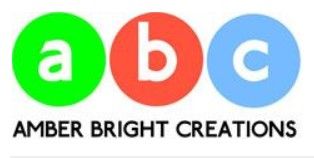 Our passion is to design in the UK and develop, in house, well made, well priced products which are useful, functional and bring pleasure to stockists and joy to recipients. Our experience of over 12 years has given us insight and knowledge to help you stock well for your store.
We are home to LED Neon lights signs and LED Neon statements as well as LED Neon Art and Mirrors that are attractive and fun, our products are for all year round the home and appeal to everyone, young and not so young.
Custom Neons: Like to commission your own design? - we supply LED Neon's made to your custom design – we can also supply your one-off designs in volumes if required.
Our range is from LED Neon Light Boxes, Wall Hanging LED Neon signs to Colour Changing, Mirror and Art with LED Neon – see our range.
Coming soon! LED Neon for outside the home to IP44 rating, so accessible to the Garden and other outside locations!