Weekend365
Hall: Hall 4 Stand: 4E86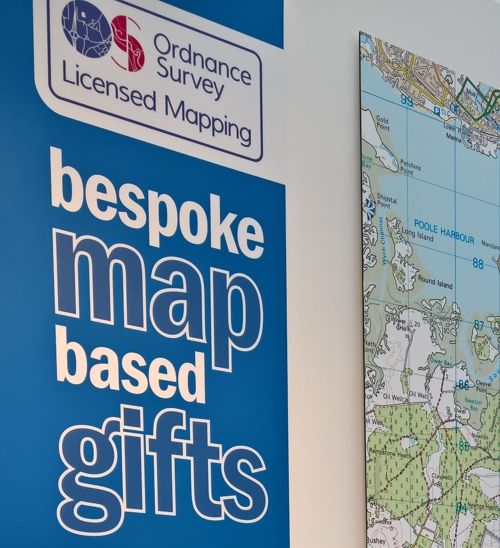 Weekend365 offers a unique range of bespoke Ordnance Survey map-based gifts - all printed in the UK. These include cushions, tableware, stationery and wall art.
The iconic map images of one of Britain's best-loved brands - Ordnance Survey - are available on a range of high-quality gifts, homewares and leisure products.... featuring a bespoke local map of your chosen location.... at surprisingly low minimum order quantities.
As an Ordnance Survey Licensed Partner, Weekend365 is your unique source for these exciting new products. A range of map scales from street level to regional is available, and critical features on the map design can be highlighted or added for maximum impact.
Great as consumer gifts, the range is also perfect for marketing promotions or advertising campaigns, new business launches or special events - the possibilities are endless! Your branding or key information can be featured on or alongside the map image, to align with your marketing objectives.
We look forward to working with you.
Address
Clifton
United Kingdom
Sustainability Role in overall company's strategic plans

This is a subject we take very seriously.

Sustainability initiatives

All our products are UK-made. Our UK-based suppliers fulfil orders direct to our clients, thus reducing the carbon footprint of the supply chain. All our standard greetings cards are now packaged in recyclable, compostable and biodegrable bags. The packaging for our coaster and placemat sets are a recyclable card. The acetate gift boxes offered with our mugs include material from recycled plastic bottles. The Wooden Boxes containing the colouring pencils and standard greetings cards are FSC rated. We also supply organic cotton tea towels.

Pledges for the year

Our aim is to ensure both that our products and packaging are as sustainable as possible.

Sustainable Products

Standard Greetings Cards (with bespoke map design)

These are all made from an FSC rated card, printed in the UK and are supplied in recyclable, compostable and bio-degradable packaging.

Wooden Boxes with a set of 12 coloured pencils (with bespoke map design on lid)

We have changed the material of our wooden boxes with coloured to pencils to an FSC rated wood.

Organic Cotton Tea Towels

We are now able to offer our customers runs of tea towels using organic cotton and all printed in the UK.

AT THE FAIR

NEW TO THE FAIR

Social equity at your company

We support local charities

Certified sustainable products by third party

Packaging

Our packaging is compostable

Our packaging is made with recycled content

The packaging for our greetings cards is compostable - see above description. The packaging used for our mugs uses re-cycled plastic bottles.

Materials

We have products made from sustainability sourced raw materials

The frames of our deckchairs are PEFC rated. Our standard greetings cards and Wooden boxes with crayons are FSC rated. We supply organic cotton tea towels (UK Made)

Ethical Considerations

Fair wages are paid to the people who make our products

Our products are made by people employed in good working conditions

We challenge our suppliers to report any ethical issues they identify

We have an ethical policy

Within the workplace where our products are made there is commitment to Non-Discrimination Gender Equality and Freedom of Association

Enviromental Impact

We consider the environmental impact when creating our products

Some of the processes we use to manufacture products are energy efficient