The Somerset Toiletry Company
Hall: Halls 2, 3+3a Stand: 3U10-V11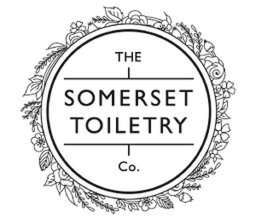 Established in 1999 as a small family business, we have since flourished into an international company, selling body care and home fragrance all over the world. We are passionate about the environment and focused on moving towards a sustainable business model. Our extensive range of brands (including Naturally European and Aromas Artesanales de Antigua) vary from richly classical to wonderfully innovative and have won a plethora of design awards.
Address
Clutton
United Kingdom
Sustainability Role in overall company's strategic plans

Sustainability continues to be a focus for our business moving forward.

Sustainability initiatives

We have removed non-recyclable plastics from our ranges and switched to recyclable packaging. We are introducing recycled plastic (PCR) where possible and have switched our soaps to RSPO certified sustainable palm oil made here in Somerset.

Pledges for the year

We continue to remove black plastic from our products as recycling can be challenging. We are moving toward craft card, which is more environmentally friendly than coated alternatives.

Sustainable Products

H2EAU Home Fragrance

We have designed a fragranced refill for our ceramic H2EAU reed diffuser, so it can be reused, and the candle vessel can be repurposed after use.

Naturally European Reusable Hand Wash Bottle

We have designed a glass bottle to be used with our hand wash refill pouches which contain 75% less plastic than conventional bottles.

Flocked Gnome Soaps

Festive soap bars made in Somerset, UK using RSPO-certified sustainable 'segregated' palm oil.

AT THE FAIR

NEW TO THE FAIR

Certified sustainable products by third party

Certified by

We have switched soap manufacturing to include RSPO-certified sustainable palm oil.

Packaging

Our packaging is plastic free

Our packaging is made with recycled content

25% of our current offering is plastic-free.

Materials

We have products made from recycled materials

We have products made from sustainability sourced raw materials

Many of our plastic bottles contain recycled material (PCR). We use RSPO-certified sustainable palm oil in our soaps made in Somerset, UK.

Enviromental Impact

We have a sustainability policy

We consider the environmental impact when creating our products

Some of the processes we use to manufacture products are energy efficient

You can read our sustainability statement on our website. The environmental impact of our products will be a primary focus moving forward. Many of our products are made in the UK, some of which in facilities using solar power.
Despite the challenges of the pandemic, The Somerset Toiletry opened a new manufacturing facility in Somerset to develop sustainable soap made using RSPO-certified palm oil. The Ministry of soap's mis ...

Take a look behind the scenes; as founder and owner, Sakina Buoy shares a little bit of company history and why we are so passionate about what we do here in Somerset. Music by David Cutter