The Crafty Kit Company
Hall: Hall 4 Stand: 4E68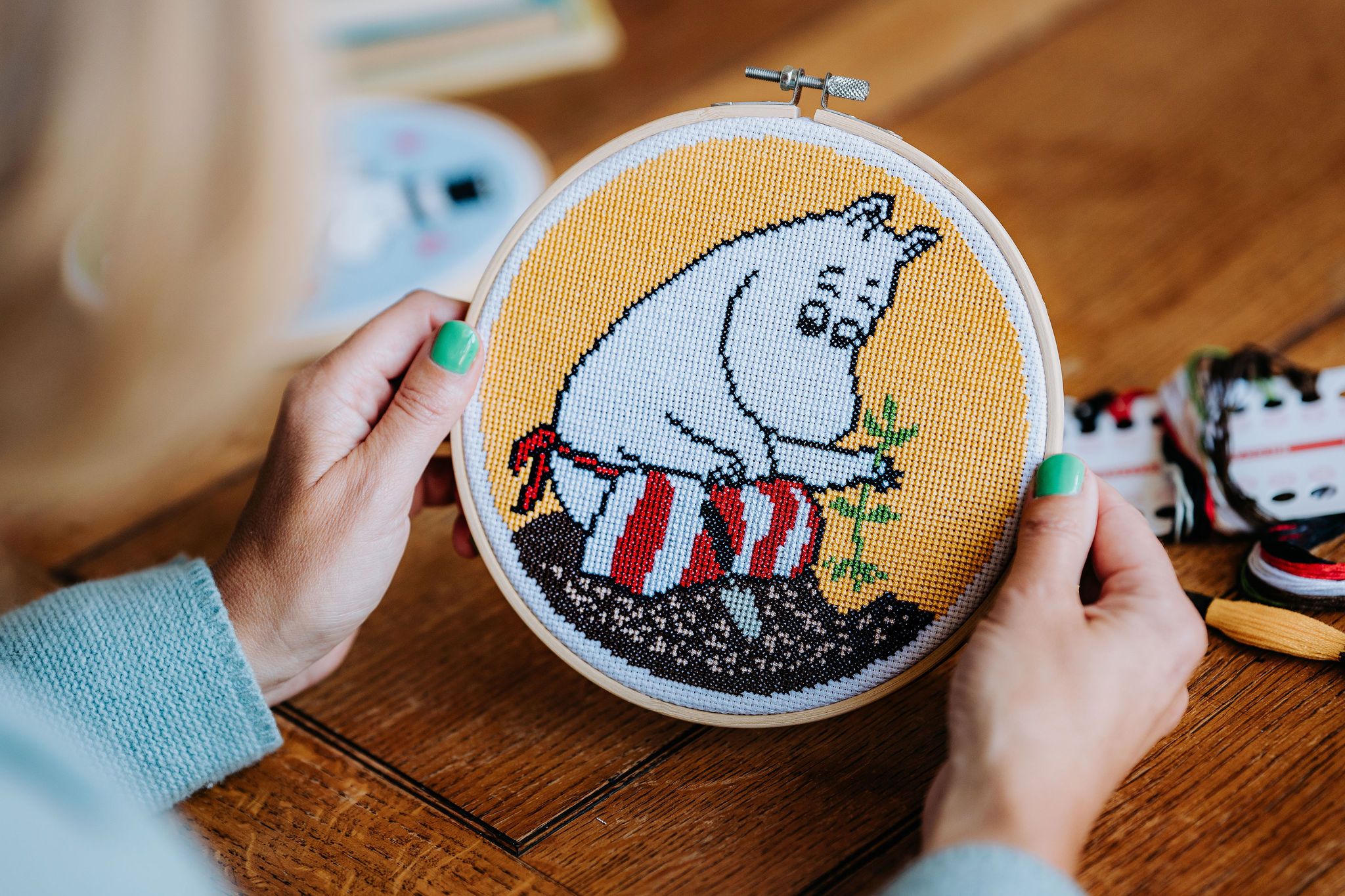 Founded by Jo Lochhead in 2012, The Crafty Kit Company produces award-winning craft kits that are stocked by both independent and national retailers in the UK, the USA, Canada, and Europe.
Voted Best Sustainable Craft Company in the Craft Business Awards 2020 and 2021, we're proud to produce all of our kits in Scotland, and have placed giving back to both international and local charities at the heart of our business.
We firmly believe that anyone can be creative, and it's our mission to inspire people to craft their way to happiness!
Our product range includes needle felting kits (such as our best-selling Baby Bunny Needle Felting Kit, winner of the Gift of the Year Award 2020), sewing and cross stitch kits, and felt craft flower kits.
Address
East Linton
United Kingdom
Sustainability Role in overall company's strategic plans

At The Crafty Kit Company we're always trying to make a positive contribution towards a more sustainable future, and like all businesses, we know that we can and should work to improve the sustainability of our products and working practises. We view sustainability not as a process that can be 'completed' just once, but rather as a never-ending learning curve, and a way of doing business that can, and should, become our norm. At The Crafty Kit Company, our dedication to sustainability is strongly entwined with our company's five Core Values: which are our 'Desire to do Better', 'Open-Mindedness', 'Kindness and Respect', 'Consistency and High Standards', and finally, but by no means least, 'Happiness'. We use these values to guide every part of how we conduct our business, from the products that we develop, to the team members that we hire. We're also driven by our overarching purpose beyond profit, which is to impact lives through inspiration, creativity, and fun. Our team is fortunate to live and work in the beautiful county of East Lothian, and to be able to enjoy the rivers, woods, and beaches that surround us here. Many of our products are inspired by our local wildlife and landscapes, and it is our hope that our products will also encourage our customers to appreciate and engage with the natural world. We're also committed to being a 'Business for Good', and for making a positive impact for the people and places around the world that most need our help. For each craft kit that we produce, we have pledged to donate one 'impact' through our charity partner, B1G1 (Buy One Give One), whose projects are all aligned with the United Nations' 17 Sustainable Development Goals, such as access to clean water and sanitation. We also make a conscious effort to support local charities. For example, when we launched a needle felting subscription box in 2020, we chose to make a donation for each box that we sold to Edinburgh Headway, a charity supporting people with acquired brain injury. Other local charities whom we support include Edinburgh Dog & Cat Home, and wildlife and conservation charity The Scottish Seabird Centre, for whom we have held fundraising events that together raised almost £2,000 in 2021.

Sustainability initiatives

Having changed our packaging to recycled (and recyclable) cardboard several years ago, we've recently been assessing the components that we include in our kits, and have replaced the plastic tubes used to hold our felting needles with glassine envelopes. We have also replaced the foam felting pads included in our kits with pads made from recycled materials. In 2021, we joined the Eco-Packaging Alliance, meaning that every time we place an order with our supplier, noissue, they plant trees in areas of need.

Pledges for the year

We plan to continue to replace single-use plastics in our packaging wherever possible, and have committed to undertaking an annual 'Sustainability Audit' to assess how we can make further improvements in our packaging and product design.

Social equity at your company

An important element in our efforts to become a more sustainable business was our decision to produce all of our craft kits in-house, which we made early in the development of our business. Doing so enables us to provide employment opportunities here in Scotland, and to have a ripple effect throughout our local economy, and community. It also means that we, and our customers, can be absolutely certain that our staff receive a fair wage, and are working under safe and equitable conditions. The majority (but not all) of our staff are women, who work for us part-time, alongside their responsibilities as care-givers, while other members of the team are currently working, and will continue to work, from home. We're thrilled to support flexible working in this way, and the possibilities that it provides for a more inclusive working culture. We also, through our charity partner B1G1, frequently donate to projects that contribute to women's education and training worldwide.

Packaging

Our packaging is compostable

Our packaging is made with recycled content

We are in the process of making our packaging plastic free

Our kits are packaged in recycled (and recyclable) cardboard boxes, while the tissue paper that we use to protect customer orders in transit is made from FSC Certified, acid-free paper printed with soy-based inks.

Materials

We have products made from recycled materials

The foam felting pads used in our needle felting kits are made from recycled materials, while the Corriedale wool fleece used in our kits is a 100% natural material that is fully biodegradable, with no plastic content. Our new vegan-friendly fibres are sustainable alternatives to traditional felting wool, made from recycled plastic bottles.

Ethical Considerations

Fair wages are paid to the people who make our products

Our products are made by people employed in good working conditions

Within the workplace where our products are made there is commitment to Non-Discrimination Gender Equality and Freedom of Association

We produce all of our craft kits in-house, which allows us to ensure that our staff are working in safe conditions, and are receiving fair pay for their work.

Enviromental Impact

We have a sustainability policy

We consider the environmental impact when creating our products

The Crafty Kit Company has a sustainability policy, and is committed to undertaking an annual audit to assess ways in which we can continue to make improvements. We consider the environmental impact of our products when creating new products, for example by considering plastic-free components that could be used in our kits. Our felt craft flowers range offers customers a sustainable, long-lasting alternative to cut flowers.
Press Release 19/12/22 The Crafty Kit Company X Moomin - new for 2023 Shared values of Love, Kindness and Respect for Nature shine through in a brand new range of craft kits. EAST LINTON, December 202 ...