The Art File
Hall: Halls 2, 3+3a Stand: 3P11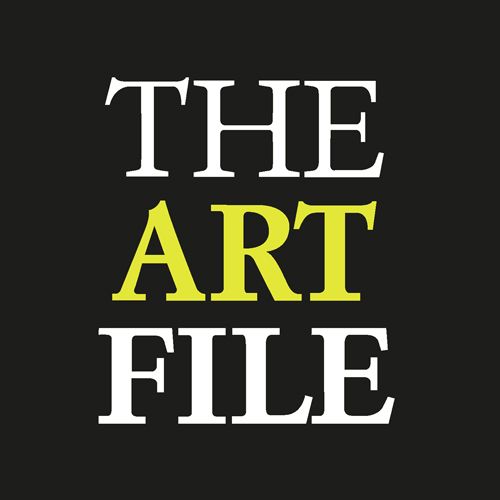 The Art File is a multi award winning Publisher, specialising in designing and distributing Greeting Cards, Stationery, gIft packaging and gIfts to retailers worldwide. The Art File also have a multi award winning Christmas collection, which is widely regarded as one of the most successful festive collections in the industry.
Our industry has witnessed a remarkable recovery in recent months demonstrating once again that greeting cards remain relevant to the population, perhaps more so than ever before. The ingenuity of brilliant retailers across the land, working hard to attract customers into their stores with great service and imaginative merchandising, have helped fuel this welcome return.
That's why now more than ever, we believe the best way to support our customers throughout the coming year is to continue to publish new designs and collections which marry the highest level of creativity with quality materials and cutting edge print technology.
We'll be launching 170 new card and wrap designs from some of the most talented designers in the UK in the first half of 2022. Ink & Shadows, Curio, You the Man and Open Skies are just some of the beautiful collections we have for you from our multi-award winning in-house design team. In addition, we are delighted to announce a new collaboration with Ulla Klopf & Ute Baurecker from Pabuku. If that's not enough we also have a brand new look from the amazing Robert Reader, creator of the hugely successful Ink Press.
Having fallen in love with our award-winning Fierce & Fabulous collection, customers have asked us for a male counterpart, and we have delivered! You The Man is fashion-forward yet relatable in its designs, inspired by men's fashion magazines and editorial typography. Proudly celebrating diversity and empowerment, You The Man is timeless and sophisticated, and we're sure you'll find the perfect card for the man in your life in this collection by Beth Kemp!
A further exciting and brand new collection to highlight is 'Bear' by Robert Reader ( the award winning artist behind the timeless Ink Press collection). This everyday collection features the Bear and his friends, Robert has combined loveable characters, charming words and a warm, earthy colour palette to create this unique collection that will have a wide appeal, these cards are finished with tasteful debossing and framed with ivory envelopes. We are foreseeing this to be an extremely hot collection for the forthcoming campaign.
On the other end of the spectrum is Open Skies, a stunning collection of cards hand-painted by Lucie Cox. Taking inspiration from Impressionism, this range depicts soaring birds, vast coastlines, sprawling flower fields, and beautiful open skies. The idyllic outdoor scenery gives a feeling of fresh air, wide open spaces, and warm sunny days. As always, this collection has tasteful finishes on a high-quality board.
Alongside Open Skies, Lucie has illustrated a beautiful collection of 16 expertly hand drawn animal designs in a collection called Ink & Shadow. The striking black and white images are set within a debossed edge and framed within a light grey envelope. These cards will have mass appeal and are sure to make an impact on display, and are printed on a untextured board produced in the Lake District.
We were thrilled to announce a new licence for 2022 with Ulla and Ute. Pabuku is a bold and unapologetic collection, perfect for anyone who is open-minded and loves a bit of fun. These talented artists have created a whimsical and distinctive collection full of colour and positive messages.
We have a host of other exciting releases, including new designs from our best-selling Sara Miller London collection and new designs from the popular Kate Heiss. We also have exciting new Gift Packaging ranges, all which can be seen when we officially launch at Spring Fair (Hall 3, Stand P11).
We revamped a large part of our Christmas collection to become more sustainable and environmentally friendly both in 2020 and 2021. This included the introduction of new fully recyclable packaging on our now three time Henry winning Christmas Luxury Boxes. The new packaging took the already successful collection to the next level, and we feel was one of the main reasons why customers kept, and keep voting for this Collection in the best Luxury Box category. We have some fantastic new designs in store for 2022 in this format. Alongside our Luxury Boxes, we also revamped the packaging on our popular Trio Boxes , and 3D Form Pop up card boxes- which were all very warmly received by customers.
For 2022- we have revamped the packaging of our very popular Charity Pack cards, which we are delighted to announce are now fully recyclable. We have introduced a Glassine band ( fully recyclable) which goes around the Pack of 6 cards and envelopes neatly, and keeps the product together. The Glassine band will have the Respected Charities Logo on also- which is important for continued exposure. Speaking of Charities- We are absolutely delighted to introduce a 4th Charity that we'll be working with – the MND association, one of the only charities that are actively searching and researching for a cure to Motor Neurones Disease. A charity which has recently come a lot closer to ours, and many hearts in our great industry.
The revamp of our Charity Pack packaging will mean that all Art File's Christmas Boxed and packaged product will be plastic free, and therefore sustainable and environmentally friendly.
On the gift packaging side, Our new bags will all be laminate free, meaning that the product will be able to recycled fully along side other paper products.
One of the largest challenges for us during our continued Sustainability campaign has been the Cello that surrounds our popular Roll Wraps. We are absolutely delighted to announce that after much testing and trialling with key retailers, the roll wrap is now cello free! Head onto our stand at Spring Fair to see how it works. ( Hall 3 – P11)
Address
Nottingham
United Kingdom
Sustainability Role in overall company's strategic plans

Sustainability and being environmentally Friendly is an extremely important factor here at The Art File, and is one of the first things we look at when designing new product to launch to retail.

Sustainability initiatives

We were one of the first companies to introduce greeting cards without the use of a single use plastic cello bag. We have also completely revamped our Christmas collection, so that all packaging is now plastic free, and sustainable and fully recyclable.

Pledges for the year

To continue to reduce the use of single use plastic in our business, and incorporating more products, packaging to sustainable futures.

Sustainable Products

Christmas Collection

Our entire Christmas collection is now plastic free and fully recyclable, including all boxes products, gift bags, and Roll wrap.

Everyday Cards

All of our everyday Greeting cards are available without a single use plastic cello bag.

Roll Wrap

Our Festive Roll wrap is now plastic free, using an ingenious new method to protect the product in store- without the use of a cello shrink wrap.

AT THE FAIR

NEW TO THE FAIR

Social equity at your company

We always operate at the very top of Social Equality- all of our operations adhere to and excel standard UK requirements.

Certified sustainable products by third party

Packaging

Our packaging is plastic free

All of our Greeting cards, packaging , wrap and christmas products are plastic free.

Materials

We have products made from recycled materials

Our products are plastic free

All of our Greeting cards, packaging , wrap and christmas products are plastic free.

Ethical Considerations

Fair wages are paid to the people who make our products

Our products are made by people employed in good working conditions

We have mapped our entire supply chain

We challenge our suppliers to report any ethical issues they identify

We have an ethical policy

Within the workplace where our products are made there is commitment to Non-Discrimination Gender Equality and Freedom of Association

We are proud members of Sedex.

Enviromental Impact

We have a sustainability policy

We consider the environmental impact when creating our products

Some of the processes we use to manufacture products are energy efficient

All of our Greeting cards, packaging , wrap and christmas products are plastic free. And also some of our Printers and manufacturers are Energy efficient. As a business we always consider the environment when creating our product and conducting our day to day business.