T&G Woodware Ltd
Hall: Halls 8,7,6 Stand: 8E30-F31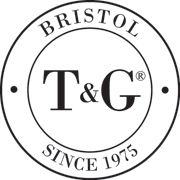 Established in 1975, T&G's mission is to design and responsibly source, exceptional quality products that withstand the demands of real life.
T&G offer stylish, sustainable and practical kitchen solutions to help organise space, create, store and display food.
You will find essential kitchen gifts and dining products to explore and inspire, full of creativity and innovation, all new ideas designed here in Britain by the T&G team.
Our natural woodware collections include sustainable FSC certified wood boards, utensils and salt and pepper mills. We also offer sustainable FSC Certified cork.
Address
Bristol
United Kingdom
Sustainability Role in overall company's strategic plans

Environmental concerns are central to T&G.

Sustainability initiatives

T&G is FSC accredited and has held certification since 1999. T&G supports and donates to Plastic Oceans UK with a range of products called 'Ocean'.

Pledges for the year

T&G's mission is to design and responsibly source, exceptional quality kitchenware products that withstand the demands of real life.

Sustainable Products

FSC Certifiied Beech Wood

07626 T&G Medium Cooks Board in FSC certified beech

FSC Certified Cork

15034 T&G Set of 4 round table mats in FSC certified cork

FSC Certified Wood Mills

11370 11371 T&G Copenhagen Pepper and Salt mills in FSC certified beech

Social equity at your company

Addressing social equity through charity, FSC organisation, workers rights, environment

Certified sustainable products by third party

Packaging

We are in the process of making our packaging plastic free

We have reduced plastic in our packaging and are trying to eliminate this as much as possible.

Materials

We have created products that provide an alternative to single use plastic

We have products made from sustainability sourced raw materials

Ethical Considerations

Fair wages are paid to the people who make our products

Our products are made by people employed in good working conditions

We challenge our suppliers to report any ethical issues they identify

We have an ethical policy

Within the workplace where our products are made there is commitment to Non-Discrimination Gender Equality and Freedom of Association

Enviromental Impact

Our products are created to help consumers try and reduce their carbon footprint

We have a sustainability policy

We consider the environmental impact when creating our products