Spinning Poodle Games
Hall: Hall 5 Stand: 5N41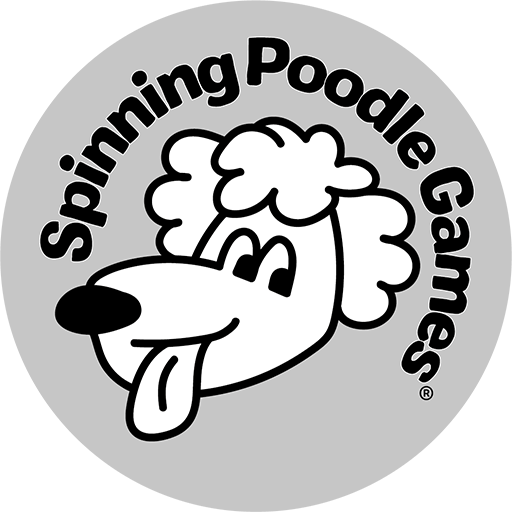 We're on a mission to cheer up the world! Get off those screens and have some fun. Low tech entertainment for the 21st Century.
Proudly designed and made in the UK with minimal plastic and as many UK sourced components as we can find.
Address
Godalming
United Kingdom
Sustainability Role in overall company's strategic plans

Sustainability is one of our core values.

Sustainability initiatives

We have three current initiatives: source all components from within the UK, minimise plastic, use recycled materials where possible.

Pledges for the year

We are aiming to source all products manufactured this year from 100% UK manufactured components. This is very hard to do so we don't know if we will achieve it, but it is our aim.

Sustainable Products

Hand Made Card Kits

Our hand made card kits are made with FSC certified card, the packaging is made from recycled card, includes glue stick made from recycled plastic.

Social equity at your company

We are very small so we only have a few staff, but we make sure they are happy and well looked after.

Packaging

We are in the process of making our packaging plastic free

We are introducing a new range of card games in tins in order to remove plastic from the packaging.

Materials

We have products made from recycled materials

The glue sticks included in our card kits are made from recycled plastic, and the card inserts in the box are made from recycled card. Our aim is to use recycled paper and card for printing where possible.

Ethical Considerations

Fair wages are paid to the people who make our products

Our products are made by people employed in good working conditions

We work hard to find UK based suppliers and manufacturers that we can visit to ensure they look after their workforce, and to save shipping things round the world. I can't overstate how hard it is though, it feels like hardly anything is made in the UK these days. We are hoping that in the future the UK will have a thriving manufacturing industry again and we'll reduce the amount of things we import, massively reducing the environmental impact of transport - we are supporting that change.

Enviromental Impact

We consider the environmental impact when creating our products

We are actively working to reduce our carbon impact by making products from components manufactured in the UK, however this is very difficult. That's our aim - the bigger we get, the more achievable this becomes.
Spinning Poodle Games Director Roger Coleman explains switch from IT to card games. After 30 years in IT, Roger Coleman's newest venture is distinctly low tech.  

Spinning Poodle Games make the first significant change to playing cards for 400 years. Family Friendly playing cards make it easier to tell the difference between suits.