Scottish Fine Soaps
Hall: Halls 2, 3+3a Stand: 3W10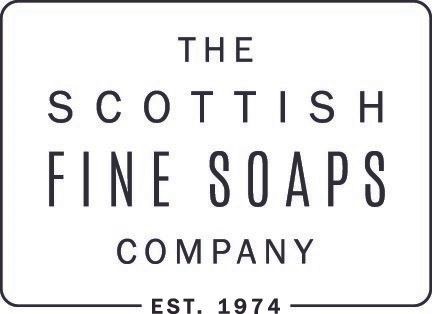 Since Scottish Fine Soaps was founded 45 years ago, we've been searching Scotland and the world for inspirational ingredients with unique fragrances and beauty benefits to bring our customers self care products they love.
We are proud of our heritage as a family business of 4 generations, and manufacture 99.5% of our products from our site in central Scotland.
We believe in improving everyday lives through little moments of "me time" luxury. Nestled below the Ochil Hills in Scotland where we manufacture our products, we take inspiration from our beautiful surroundings to bring you much loved products that will make you look, smell, and feel good.
Since our beginnings in 1974 we have always focus on using the highest quality ingredients to develop seductive scents and products that truly pamper the soul.
Thanks to this wealth of experience in all things beauty, we have been able to develop some beauty staples including our ever popular Sea Kelp collection. A collection naturally rich in minerals and antioxidants, inspired by the Kelp that grows wild in Scotland. With a clean, fresh and light fragrance, it's reminiscent of a cool sea breeze. Transporting you to Scotland's beautiful beaches from the comfort of your bathroom.
Plus, we have elevated our much-loved Sea Kelp range with a re-brand that takes its formulations, ingredients and packaging to the next level. Making it a perfect beauty collection that will add a touch of luxury to your home, all the while making you feel good about yourself and our planet too.
We promise once you have tried our Sea Kelp collection you will want to keep coming back for more. It's not just us saying it, our customers love it too. We really missed Spring Fair last year so we are excited to showcase it this year, so you can get a chance to try it yourself.
But that's not all, with our brand-new hand care gift box and duos, aromatherapy soaps and Scottish Fine Naturals range, we're here to take care of your daily wellbeing moments. Ensuring that everything that touches your skin embodies a touch of luxury and leaves you feeling refreshed and ready to take on anything, letting you embrace those smaller day-to-day wins with ease.
We also want to make sure we play our part in making the world a better place. Which is why we continue to focus on moving even further in the right direction on all things sustainability. From phasing in recycled plastic bottles to our pump products, using locally foraged ingredients like seaweed, kelp and heather, and replacing plastic packaging with aluminium in our Au Lait range, all the way to reducing our carbon footprint and working with the Carbon Trust to ensure we're carbon neutral. We're proud to continue to make the most of every chance we get (big, or small) to set the bar when it comes to taking care of something bigger than us.
We can't wait to showcase our 2022 collections at Spring Fair, and we are confident you will enjoy them as much as we do!
Address
Falkirk
United Kingdom
5% off a £500 order for both existing and new accounts. Please speak to one of the team memebers on our stand for more details. Offer ends midnight 13 February 2022.