Penguin Ink Ltd
Hall: Halls 2, 3+3a Stand: 3Q33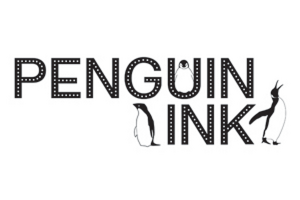 Penguin Ink is a Luxury Letterpress brand offering striking, simple design-led cards designed by Lizzie Parker and printed in the UK. Well known for our unique style, thick board and sustainable products we are excited to be exhibiting for at our third Spring Fair. With stockists all over the world, our blank cards appeal to those who appreciate quality products paired with beautiful design.
Address
Bristol
United Kingdom
Sustainability Role in overall company's strategic plans

Sustainablility helps shape all our decisions for the company from choosing what our products are made from to which suppliers we work with.

Sustainability initiatives

Changing our paper across our products to 100% recycled. Switching to paper tape and offering our cards plastic free with a paper sticker. Products made from the offcuts of our cards mean no paper is wasted.

Pledges for the year

We would like to go completely plastic free on all our cards only offering plastic wrapping at an additional cost.

Sustainable Products

Luxury Wildcard letterpress cards

All our wildcards are made from 100% recycled card with a 100% recycled envelope and offered naked.

Lettepress Correspondence cards

Our beautiful correspondence cards are made using the offcuts from our wildcards and are packaged in glassline packaging so it's plastic free. These also come with 100% recycled envelopes.

Little notes

We'll be launching brand new designs into this collection this spring which are all printed on 100% recycled card with 100% recycled envelopes and offered plastic free / naked with a low tack plastic free sticker to hold the card and envelope together.

AT THE FAIR

NEW TO THE FAIR

Social equity at your company

We are a very small company so our small workforce work in our lovely studio in Bristol or we also offer flexibable working from home. We pay above the standard living wage and work together like friends and family including social engagements.

Certified sustainable products by third party

Certified by

Our paper is Blue Angel certificated 100% recycled Our envelopes are FSC paper and 100 % recycled

Packaging

Our packaging is plastic free

Our packaging is compostable

Our packaging is made with recycled content

We are in the process of making our packaging plastic free

Materials

We have products made from recycled materials

Our products are made from upcycled materials

Our products are plastic free

We have products made from sustainability sourced raw materials

100% recycled envelopes, card, boxes and paper. Paper tape, glassine. Our coasters are made using sustainably sourced wood.

Ethical Considerations

Fair wages are paid to the people who make our products

Our products are made by people employed in good working conditions

We have mapped our entire supply chain

We challenge our suppliers to report any ethical issues they identify

Within the workplace where our products are made there is commitment to Non-Discrimination Gender Equality and Freedom of Association

All our products are made within the UK by small businesses and we work closely with them to make luxury products that we're all proud of.

Enviromental Impact

Our products are created to help consumers try and reduce their carbon footprint

We consider the environmental impact when creating our products

Some of the processes we use to manufacture products are energy efficient

Some of the processes we use to manufacture products are water efficient

Our form of printing is waterless and there is very little ink wastage. We offer our cards naked to help our consumers reduce their use of single use plastic.