Paper Rose
Hall: Halls 2, 3+3a Stand: 3K30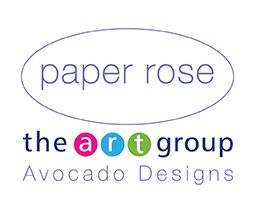 With over 35 years in the greeting card business we have built up a reputation for beautiful, high quality designs at a great price, with the whole buying experience supported by excellent customer service.
Offering a dazzling array of over 1500 amazing cards to choose from there is sure to be something for every occasion. Our design team work with some of the most talented artists in the industry to create the best in design and innovation. 2022 sees an emphasis on thoughtfully designed cards exploring new paper engineering techniques that are also environmentally aware. We continue to strengthen our popular ranges such as Capisco Noir, Marzipan Toybox and Artisan whilst introducing exciting new ranges to grow our brand.
We proudly print on FSC certified board and are continuing to work alongside leading industry bodies with a focus to reduce the industry's plastic usage.
Address
Nottingham
United Kingdom
Twelve Artisan Eco Handmade cards created using fully recyclable materials. Special shiny paper gems are adhered to sustainably sourced board with water-based glue to reduce the impact on our environm ...

These beautiful hand embroidered designs are worked with enormous patience and skill before being photographed, then delicately embossed with a stunning die cut to retain the original artistic creatio ...
Sustainability Role in overall company's strategic plans

It's a massive part of our daily

Sustainability initiatives

We have already removed plastic wrap from our greeting cards and glitter in 2018. We've been using FSC accredited board for almost a decade.

Pledges for the year

We are hoping to start using recyclable tape for our postage boxes as well as reusing where we can in a more sustainable way.

Sustainable Products

Artisan Eco-Handmade

Beautiful open designs from our award-winning Artisan range. Designed in the signature style with a mix of stunning handmade and collected papers, fine black line work, finished with deep sculpted embosses and fine gold foil detailing.

AT THE FAIR

NEW TO THE FAIR

Certified sustainable products by third party

Packaging

Our packaging is plastic free

Materials

We have products made from recycled materials

Ethical Considerations

Fair wages are paid to the people who make our products

Our products are made by people employed in good working conditions

We have mapped our entire supply chain

We challenge our suppliers to report any ethical issues they identify

We have an ethical policy

Within the workplace where our products are made there is commitment to Non-Discrimination Gender Equality and Freedom of Association

Enviromental Impact

Our products are created to help consumers try and reduce their carbon footprint

We have a sustainability policy

We consider the environmental impact when creating our products

Some of the processes we use to manufacture products are energy efficient

Some of the processes we use to manufacture products are water efficient