Little Green Paper Shop
Hall: Halls 2, 3+3a Stand: 3R52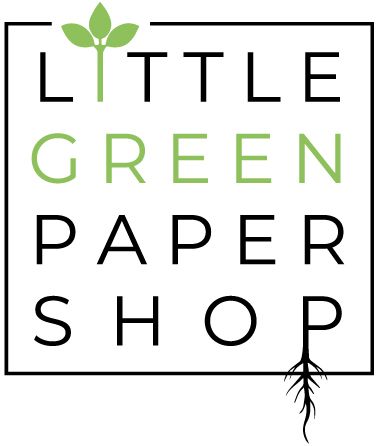 Little Green Paper Shop is a Cheshire, UK Based Comapny specialising in Sustainable stationery. We provide statiionery on earth friendly prodcuts such as recycled cotton offcuts, mulberry bush and elephant poo.
Much of our range is embed with wildflower or vegetable seeds so that the post consumer waste can be grown. A nice added gift or marketing reminder.
Our range includes Greeting Cards, Business Prints, Customisable Packaging, Christmas Stationery, Crackers and Wrapping Paper.
Address
Sandbach
United Kingdom
Sustainability Role in overall company's strategic plans

The key is in the name. Sustainability is at the heart of our mission, all of our products are sustainably sourced and create alternatives to products that have a short lifespan.

Sustainability initiatives

All of our products are made from post consumer waste and give back to the environment by reducing carbon emissions, increasing recycling and creating plants for pollinators

Sustainable Products

Plantable Seed Paper Cards

Made from offcuts waste reclaimed from the textile industry our paper is embed with seeds and air dried. We print in low ink designs and package using plastic free alternatives or naked packaging. Each card can be grown into flowers after use.

Plantable Seed Paper Crackers

Made from offcuts waste reclaimed from the textile industry our paper is embed with seeds and air dried. We print in low ink designs and package using plastic free alternatives or naked packaging. Each cracker can be grown into flowers after use.

Mulberry Bush Wrapping Paper

Mulberry Busy grows at a quicker rate than virgin trees, our paper is then dye using natural processes and patterned with synthetic Micas which are earth friendly.

AT THE FAIR

NEW TO THE FAIR

Packaging

Our packaging is plastic free

Our packaging is compostable

Our packaging is made with recycled content

Materials

We have products made from recycled materials

Our products are plastic free

We have created products that provide an alternative to single use plastic

We have products made from sustainability sourced raw materials

Ethical Considerations

Our products are made by people employed in good working conditions

We challenge our suppliers to report any ethical issues they identify