Korbond Group
Hall: Hall 1 Stand: 1A50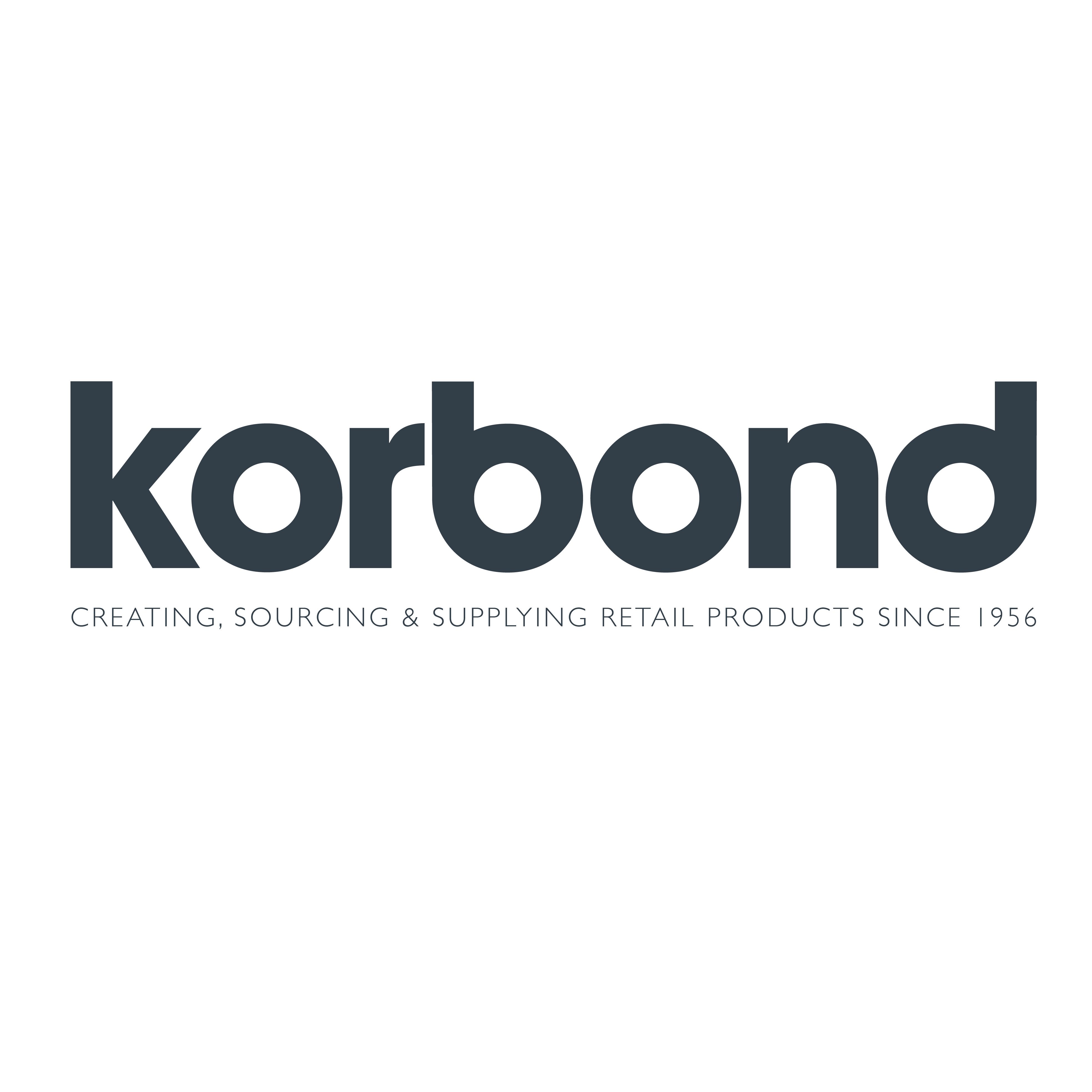 Korbond is a family owned, UK business with a wealth of experience, gained over 65 years, in sourcing and supplying retail products. We understand business's requirements and aim to offer our customers a high degree of flexibility to support their individual needs. Our portfolio of trusted brands, each with their own unique value proposition, includes premium design led sewing and crafting storage for crafters, households and gifting, travel accessories and our signature brand, Korbond - Care, Repair, Create, the UK's No.1 haberdashery brand, encompassing a comprehansive range of sewing, mending, clothes care, yarn, knitting and crafting tools and accessories. We work with our retailers to define product, promotion, delivery, and merchandising, providing an appropriately tailored solution and delivering maximum return on investment. Our commitment is to provide a first-class personalised service, driving strong returns for retailers and great value to customers.
Address
Grantham
United Kingdom
Korbond - Care, Repair, Create is a trusted brand champion within the haberdashery market & can be found across many retailers within the UK and Internationally, including; major retail grocers, high ...

A range of premium design-led sewing and crafting storage and accessories for crafters, households and gifting. Korbond craft storage comes in a collection of stylish prints and quality fabrics to ins ...
The complete range of Korbond - Care, Repair, Create, including storage and gifting. 

 A high impact range of travel accessories including travel adaptors, luggage security, health & hygiene.
Sustainability Role in overall company's strategic plans

Korbond recognises the social and economic importance of protecting the environment. The company is wholly committed to the protection of the environment, including prevention of pollution, energy conservation, waste reduction and recycling where possible. In order to meet our commitment to the environment, we have established an Environmental Management System (EMS) which is accredited to ISO 14001:2015. This system provides a framework for measuring and continually improving performance.

Sustainability initiatives

Our packaging strategy is to ensure we challenge our current consumer packaging with the 4 R strategy: Remove: Sustainably sourced and where possible zero single use plastic. Reduce: Absolutely reduce wasteful and non-recyclable packaging. Reuse: Where appropriate consider consumers ability to re-use. Recycle: 100% recyclable. We have applied this to all Korbond - Care, Repair, Create product packaging and this has been rolling out in stores since launch April 2021. The 4 R strategy will be applied across all areas of the business from Design, produce, warehouse, distribution and consumer.

Pledges for the year

In the next year we will focus on not only landing our sustainable packaging strategy but also: • achieving targeted levels of emissions across scope 1, 2 & 3. • analysing our on-site pollution levels to seek areas for further improvement, such as LED lighting. • promoting environmental awareness in the business.

Sustainable Products

Korbond - Care, Repair, Create range

Packaging

Our packaging is made with recycled content

We are in the process of making our packaging plastic free

We are in the process of making our packaging compostable

Materials

We have products made from recycled materials

We have created products that provide an alternative to single use plastic

We have products made from sustainability sourced raw materials

Ethical Considerations

We have mapped our entire supply chain

We challenge our suppliers to report any ethical issues they identify

We have an ethical policy

Enviromental Impact

Our products are created to help consumers try and reduce their carbon footprint

We have a sustainability policy

We consider the environmental impact when creating our products
Korbond - Haberdashery, Craft & Clothes Care: An introduction to the Korbond brand and product range.