Kolle Textiles
Hall: Halls 8,7,6 Stand: 6F57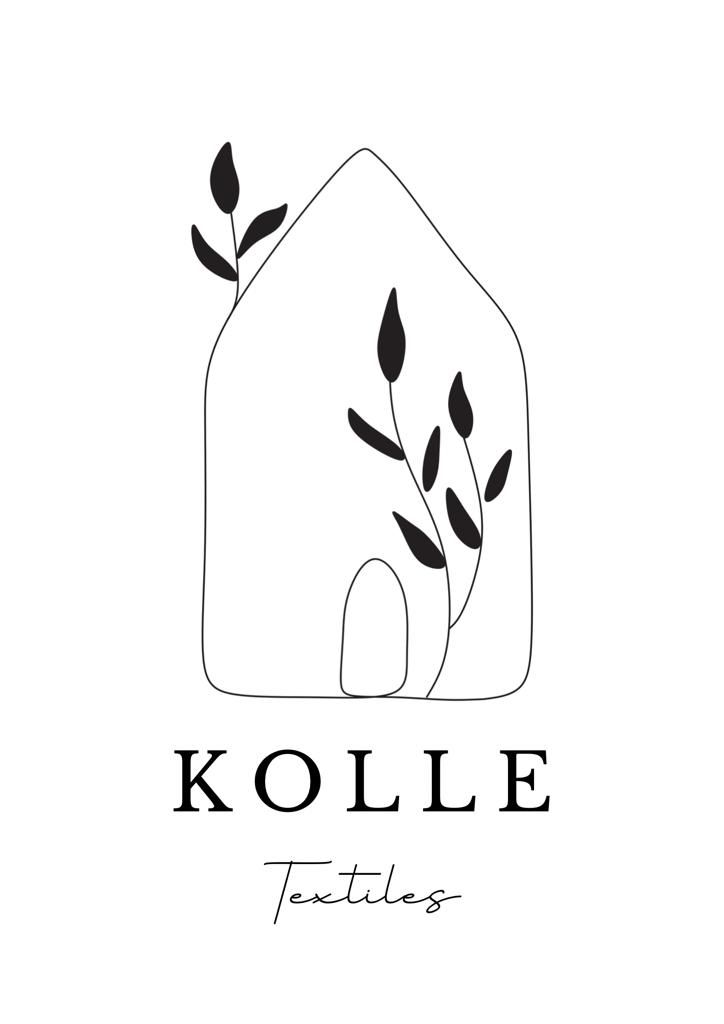 A small independent textile design company based in Jersey, Channel Islands. At Kolle Textiles we create gorgeous, high quality 100% linen fabrics using our original designs and only the best quality materials. All our linens are hand printed with the traditional method of silkscreen printing, making it unique and authentic. We are currently focussed on fabrics that can be used for soft furnishings, curtains, blinds and other homeware products, however we offer small batches of linen blends for bespoke upholstery projects too. Inspired by the beautiful island, we work with soft muted colours and patterns that emerge from the seascapes and forest scenes that surround us. Our fabrics are available by the meter and also in ready made cushions that come in 3 different sizes. We love working with clients and retailers who would like to create unique collections of products made with our linens into cushions, tablecloths, napkins, curtains etc.
Our website showcases all our designs and latest collections and colour ways and we also offer swatch books of our fabrics to interior designers. We offer 320gsm linen viscose and linen cotton blend f ...
Sustainability Role in overall company's strategic plans

We only use the best quality 100% linen fabric for all our products. All our linen products are design growing collections working with seasonal colours, 100% linen, using sustainable inks and natural materials, GOTS and Oeko-Tex certified.

Sustainability initiatives

We are passionate about the environment and pledge to reduce waste in any way we can, using our offcuts for small lifestyle products like linen napkins and placemats. We try and use as little as possible packaging and avoid using plastic altogether.

Pledges for the year

We are in the process to source our fabric printing by the metre for interior design projects from Jersey, Channel Islands.

Sustainable Products

Swatch Booklets

100% Linen samples to be made in Jersey

100% Linen Fabric by the metre

To be handprinted by silkscreen printing in Jersey Channel

AT THE FAIR

NEW TO THE FAIR

Social equity at your company

Being a small business startup in Jersey, Channel Islands - our work are inspired by the island. We strive to keep supporting our local organisations and also build on our local list of suppliers in future i.e our silkscreen printing partners in Jersey.

Certified sustainable products by third party

Certified by

OEKO TEX certified material

Packaging

Our packaging is made with recycled content

We are in the process of making our packaging plastic free

We are in the process of making our packaging compostable

We use recycable carton and tissue paper for postage. Recycable paper bags used in our shops.

Materials

Our products are plastic free

We have created products that provide an alternative to single use plastic

We have products made from sustainability sourced raw materials

Other

Our products are made from 100% linen. We have created products (sandwich wraps, bowl covers and snack pouches) as an alternative to single use plastic.

Ethical Considerations

Fair wages are paid to the people who make our products

Our products are made by people employed in good working conditions

Within the workplace where our products are made there is commitment to Non-Discrimination Gender Equality and Freedom of Association

We are a small start-up business with fair trade partners. Certifications available on request.

Enviromental Impact

Our products are created to help consumers try and reduce their carbon footprint

We consider the environmental impact when creating our products

Some of the processes we use to manufacture products are energy efficient

Some of the processes we use to manufacture products are water efficient

100% Linen are used for almost all our products. Flax, the plant from which linen is made, is also extremely versatile. Every part of the flax plant has traditionally been used to create a worthwhile product—nothing is wasted, and production is cost effective. Flax is resilient and can grow in poor soil, using far less water in its consumption than cotton. According to the European Confederation of Linen and Hemp, "Across its lifecycle, a linen shirt uses 6.4 litres of water" compared to 2,700 litres for a cotton shirt.
Bespoke service with our Executive Designer to create exclusive designs and colour collections for shops and interior design projects. Swatch booklets and sample fabrics available to order. 

Fabric by the meter. Unique and original designs by Maryke on 100% linen. To be made into soft furnishings for the home, cushions, curtains, blinds etc. All our fabrics are 1.37 meters in width and av ...