Heyland & Whittle Ltd
Hall: Hall 4 Stand: 4G77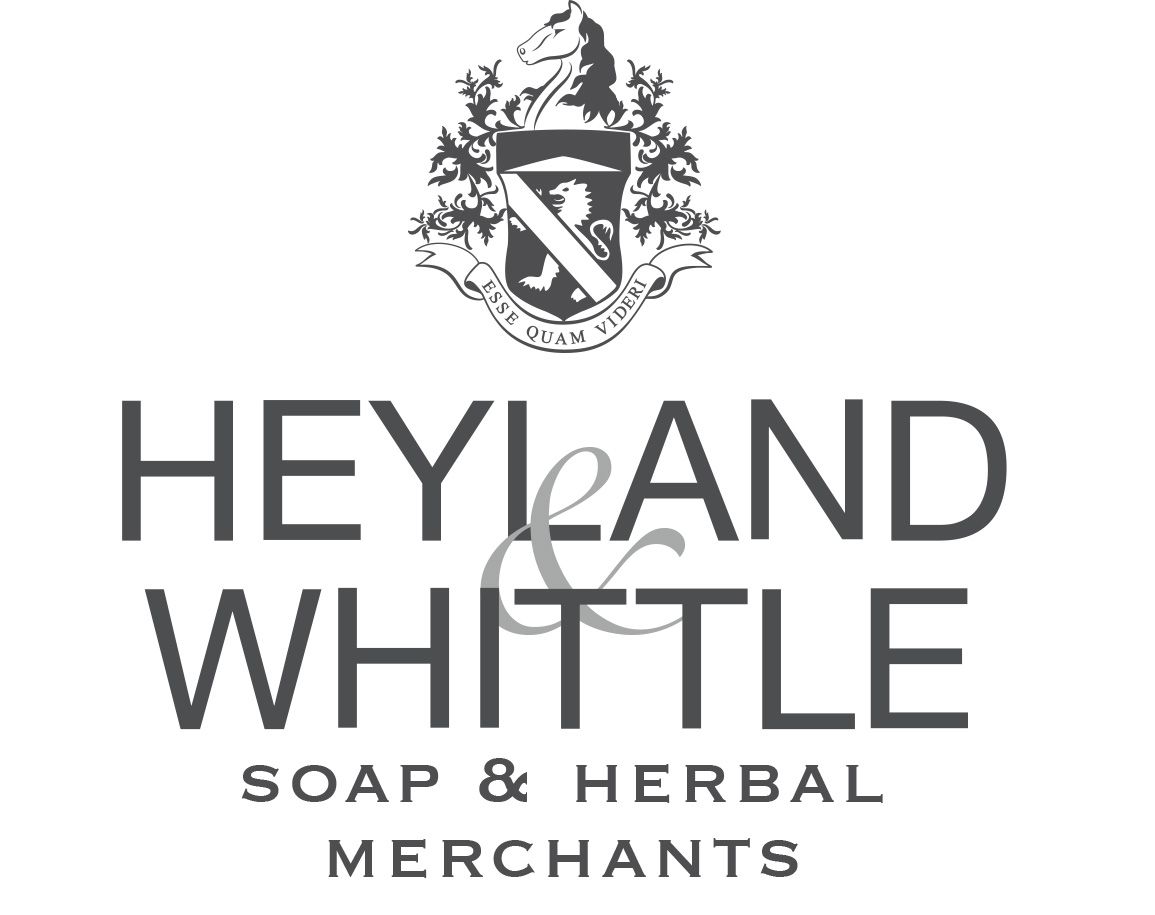 Paddy & Ursula - bought a fledgling natural handmade soap business 18 years ago from a friend. By joining our two surnames - Heyland & Whittle was born, with Paddy's family crest as our logo.
Our vision was to make natural soap, filled with essential oils herbs and spices. We use only the very best natural ingredients.
Our home fragrance candles and diffusers are inspired by and true to those found in Nature.
We use traditional recipes to create our candles. We blend responsibly sourced, premium grade soy wax with natural botanicals. This blend is then hand poured with precision into our glass containers.
Our diffusers are filled with a responsibly sourced, eco-friendly carrier oil blended to create our unique layered fragrance notes with traces of aromatic essential oils. The glass containers are decorative, etched and sprayed as well as functional.
Address
Crawley
United Kingdom
An eco-collection of fragrant, hand-poured, and blended soy candles and reed diffusers, housed in 100% recycled glass and packaged in 100% recycled card. Available in 6 fragrances. This eco-collection ...

Gifts that give back, this collection of themed Eco Gift Boxes, filled with planet-friendly, palm-free soaps and soy votives, tick everyone's wishes. With 5 to choose from. Boxed in Eco-friendly PEFC ...

Heyland & Whittle's  Men's No 4 EDT hits all the right notes. The distinctive signature fragrance is mellow  Amber Oakmoss - rich, warm, and woody. No.4  joins our men's lineup of No.1 (Charcoal Beard ...

Brilliantly British – Hope & Glory is a home fragrance trio celebrating the successes that make Britain great such as the Queen's Platinum Jubilee celebrations. Boxed in Responsibly Sourced FSC Certif ...
Sustainability Role in overall company's strategic plans

Sustainability plays a huge role in the Company as a whole... and we intend to move more toward a more eco and ethical product collection using 100% recycled glass for our vessels and 100% recycled card for our packaging which is also recyclable. Our soap products are now Palm Free, although we previously used Palm Oil from a sustainable source we decided to reformulate our recipes and are now Palm Free.

Sustainability initiatives

We redeveloped our hand wash & body wash formula to become suitable for an all over hand and body washing experience rather than two separate products, there by reducing our plastics by half. We use bottles which can be recycled. We have implemented the idea of the shops buying "bricks" of raw soap which have no packaging at all, where the customer can purchase a piece of soap simply popped into a brown paper bag or piece pf greaseproof paper... We are launching a collection of 100% recycled glass vessels for Candles and Diffusers. We have offered suggestions of how these lovely vessels can be re used and re purposed. Our packaging is now being printed by a local UK based business in 100% recycled card which is 100% recyclable.

Pledges for the year

We next need to invest in "bags for life" for when we attend retail events or are selling to shops our carrier bags are currently paper and we aspire to a bag for life!

Sustainable Products

Palm Free Soap.

We have changed our core product ingredient listing from a sustainable Palm oil, to having no Palm oil at all without compromising the quality of our lovely product. Palm Free is the ultimate way ahead and we are proud to have made the decision for change, to meet the consumer demands.

Soy Wax Candle

100% Recycled glass vessels for our "Eco Candle Collection" to house the natural soy wax blend we use. Minimal cardboard packaging with a "wrap" rather than a box, and made from 100% recycled card which is 100% recyclable. We have a series of images to suggest how to reuse and re - purpose the candle tumblers once the candle has burned away.

Diffuser

100% Recycled glass vessel for our "Eco Diffuser Collection" 100% recycled cardboard packaging which is 100% recyclable. We also suggest alternative uses for the bottle when the diffuser has finished- reused and re- purposed.

AT THE FAIR

NEW TO THE FAIR

Social equity at your company

We follow all the health and safety procedures for our workforce necessary for our industry. We have incentive programs in place, and reward schemes... for morale boosting we have "payday pizza" if we have reached our sales targets - which is greatly appreciated! We contribute to local charities, hospices and giveaways to the NHS during the Covid pandemic has been huge as we have the very products needed -Soaps and Sanitisers.

Packaging

Our packaging is plastic free

Our packaging is compostable

Our packaging is made with recycled content

We are in the process of making our packaging plastic free

We are in the process of making our packaging compostable

Other

Boxes for our Soaps, Candles and Diffusers made from 100% recycled card, plastic free, no lamination. We buy in nail brushes which accredited with FSC wood.

Materials

We have products made from recycled materials

We have created products that provide an alternative to single use plastic

We have products made from sustainability sourced raw materials

Other

Boxes for our Soaps, Candles and Diffusers made from 100% recycled card, plastic free, no lamination.

Ethical Considerations

Fair wages are paid to the people who make our products

Our products are made by people employed in good working conditions

We have mapped our entire supply chain

We challenge our suppliers to report any ethical issues they identify

We have an ethical policy

Within the workplace where our products are made there is commitment to Non-Discrimination Gender Equality and Freedom of Association

Other

We have a recycling program in place in our works canteen for all our personal waste. Our small factory is a clean and safe environment with excellent working conditions and all health and safety measures in place. We are a happy, efficient and non discriminatory workforce, with pay well above the living wage and work in a safe and happy environment.

Enviromental Impact

We have a sustainability policy

Some of the processes we use to manufacture products are energy efficient

We recycle all our cardboard, a local company collects our cardboard bails and shreds it for horses bedding who are allergic to straw. All our plastic waste - drums which had held essential oils are sent to recycling and metal oils drums too.