Five Dollar Shake
Hall: Halls 2, 3+3a Stand: 3P31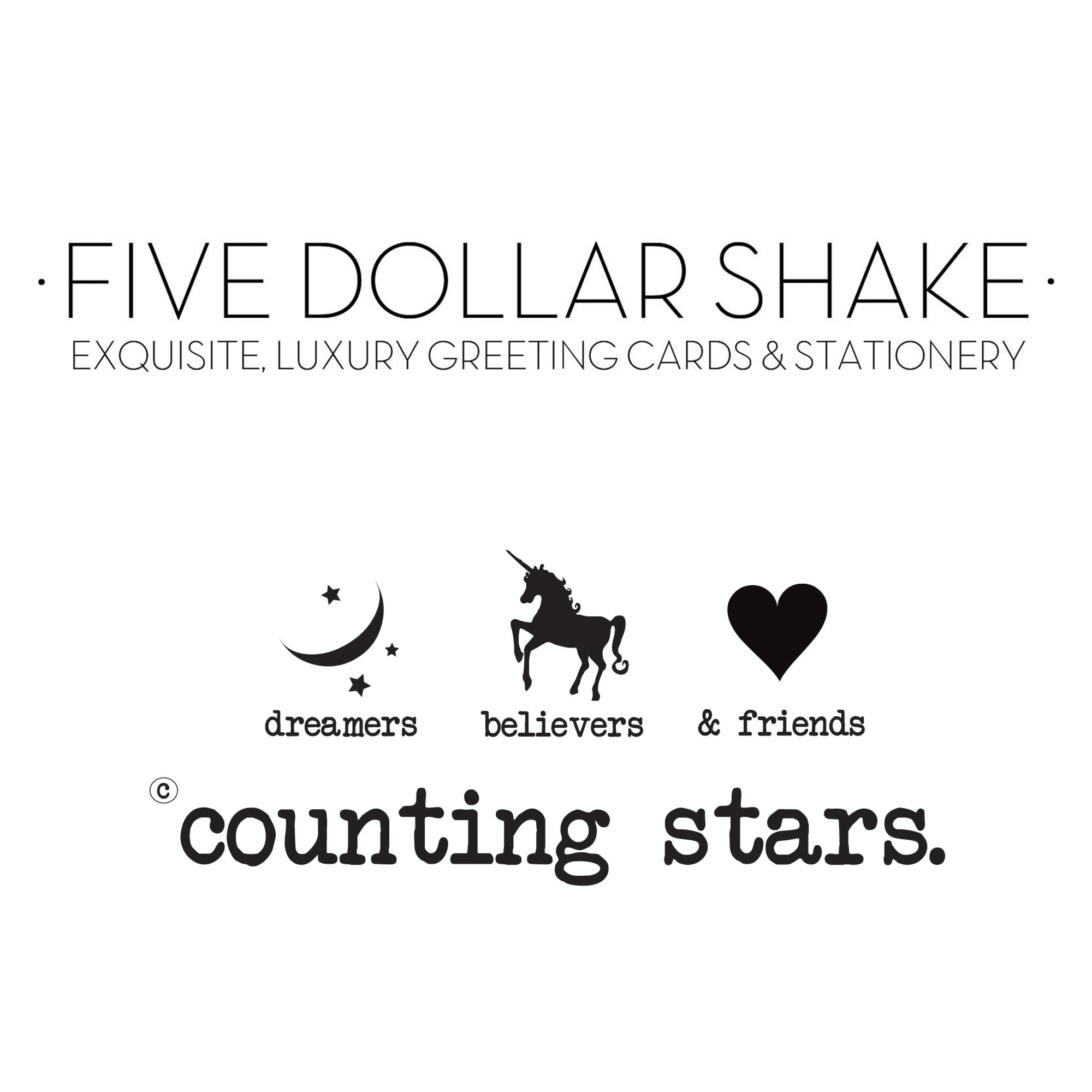 Five Dollar Shake has been creating beautiful greetings cards and exquisite stationery sionce 1998 and in 2015 our free-sprited sister brand, Counting Stars was born.
Luxurious greetings cards, notebooks, social stationery, gift wrap and gift bags are all made up of elegant illustrations, exquisite papers made with real gold, delicate components and a sprinkling of magic.
Many of our designs are handmade and we are immensely proud to say all of these originate from our Sussex base here in the UK. Each crystal, bow, sequin; in fact all our wonderful components that go to make up each design are carefully sourced from around the world. All of our stationery is made from card originating from sustainable and renewable forests and if it glitters ~ it does with biodegradeable glitter.
Address
Hastings
United Kingdom