Find Your Glow
Hall: Hall 4 Stand: 4E84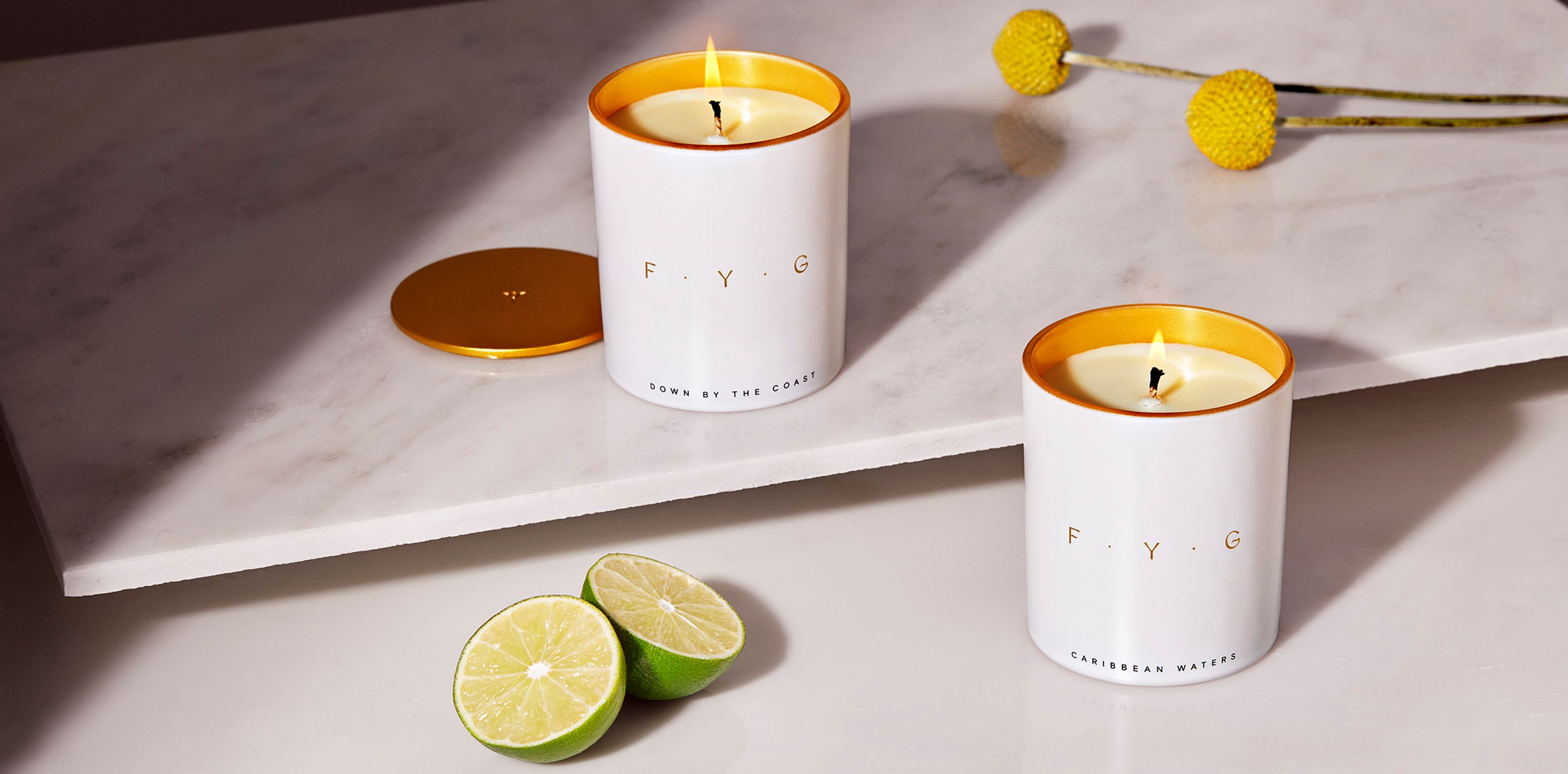 HOME FRAGRANCE 2022 GIFT OF THE YEAR WINNERS
In creating F.Y.G. it was important to produce not just another scented product but an immersive experience. What started as a desire to re-capture my childhood joy of family holidays spent in Greece, then developed into a project of encapsulating a range of significant and beautiful experiences from the past, encompassing Candles, Diffusers, Washes and Lotions
Whilst each scent has a story and individual character to evoke memory, feeling and mood, it was equally important to create modern designs – to fit in with and subtly enhance any living space. And with all of that, F.Y.G. had to be sustainable.
That is why each product is 100% natural and recyclable.
So, I invite you to take your time, shop around, try out something new, and Find Your Glow.
Address
Bushey
United Kingdom
SHORTLISTED FOR 2 GIFT OF THE YEAR AWARDS 2023 THE FYG SEASONS COLLECTION IS A NEW AND EXCITING CONCEPT OF LAYERED, SCENTED CANDLES, SET WITH 3 WICKS IN STYLISH METAL CONTAINERS, EACH SEASONS CANDLE T ...

HOME FRAGRANCE GIFT OF THE YEAR 2022 THE 'MEMORIES' COLLECTION IS A CELEBRATION OF THE JOY THAT COMES AS WE REFLECT ON KEY MOMENTS FROM OUR PAST. THERE ARE SEVERAL WAYS TO REMEMBER THE PAST, BUT PERHA ...
Sustainability Role in overall company's strategic plans

Critical in everyting we do. It's our 3rd pillar of business alongside quality and beauty

Sustainability initiatives

Everything we use is re-usable / recycled. We also plant a tr for every candle sold - to date have planted over 16000 in 2 years

Pledges for the year

We will move ot plastic recycling as well in 2023 as well as initiatives to lower carbon footprint

Sustainable Products

SEASONAL CANDLES

Candle that changes fragrance as you burn, but also comes with a seeded dustcard so you can reuse teh container as a flower pot for the meadow flowers you can grow

MEMORIES CANDLES

Natural wax candles with reusable containers

WELLBEING POD AND ESSENTIAL OILS

Pure 100% natural products with low carbon footprint

Social equity at your company

Everyone is paid equally regardless of sex or race and all workers have development days and also community days

Packaging

Our packaging is plastic free

We are in the process of making our packaging compostable

Materials

Our products are plastic free

We have created products that provide an alternative to single use plastic

We have products made from sustainability sourced raw materials

Ethical Considerations

Fair wages are paid to the people who make our products

Our products are made by people employed in good working conditions

We challenge our suppliers to report any ethical issues they identify

Within the workplace where our products are made there is commitment to Non-Discrimination Gender Equality and Freedom of Association

Enviromental Impact

Our products are created to help consumers try and reduce their carbon footprint

We have a sustainability policy

We consider the environmental impact when creating our products

Some of the processes we use to manufacture products are energy efficient