Fanattik
Hall: Hall 4 Stand: 4G63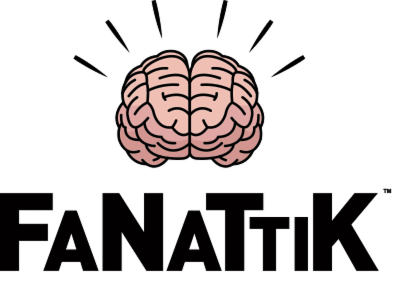 A multi award-winning global pop culture brand, a gift and collectibles licensee for most of the film and video game studios including Universal Studios, Hasbro, Paramount, Konami, Microsoft, Capcom, Bethesda and more.
From bottle openers to collectible pin badges, from 24k gold plated in-world replicas to limited edition coins there is social media support on the table for retail partners from ourselves and brand partners.
Fanattik is also the UK distributor for Handmade By Robots, soft launched at the very end of 2022 with 100% of stock being sold, Spring Fair is the first time the majority of the European trade will see this entire range of collectible vinyl figures.
With so many anniversaries in 2023 including the 100th anniversary of both Warner Bros and Disney, if your looking to drive adddtional traffic to your on-line and physical stores, then you should be partnering with Fanattik.
Address
Goostrey
United Kingdom
Take a look at our limited edition, individually numbered Disney collectibles featuing all their classic films. srp £19.99
Handmade By Robots has a UK distributor! Fanattik are proud to offer the UK gift trade this award-winning vinyl collectible range. 
Sustainability Role in overall company's strategic plans

As we work with some of the biggest entertainment properties in the world, we have to make sure our environmental policies are up to scratch.

Pledges for the year

Plastic free by the end of 2023!

Sustainable Products

Fan-Plates

Licensed Wall decor, metal made in Wales, packaging in Cheshire.

Fan-Cels

Collectible limited edition animation cells, made in Cheshire.

Wall Art

Licensed Wall Art, produced in Cheshire.

AT THE FAIR

NEW TO THE FAIR

Social equity at your company

Private healthcare for all employees.

Packaging

Our packaging is made with recycled content

All our card packaging is made from FSC and our plastic packaging is made in the UK from recycled material.

Materials

We have products made from recycled materials

We have products made from sustainability sourced raw materials

Ethical Considerations

Fair wages are paid to the people who make our products

Our products are made by people employed in good working conditions

We have mapped our entire supply chain

We challenge our suppliers to report any ethical issues they identify

We have an ethical policy

Within the workplace where our products are made there is commitment to Non-Discrimination Gender Equality and Freedom of Association
FaNaTtiK is pleased to announce it has secured an extension to their long-standing licensing agreement with the hit brand Yu-Gi-Oh!  The license has not only been renewed for another three years it al ...

Fanattik, the award-winning pop culture specialists, have renewed and greatly expanded their licensing agreement with global video game giant, Bethesda Softworks.   Their revamped and powered up licen ...