Edge Sculpture
Hall: Halls 8,7,6 Stand: 6G30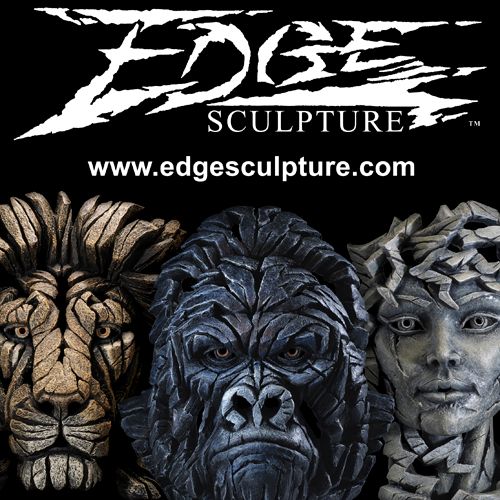 Edge Sculpture by Matt Buckley
Edge Sculpture is a unique style of sculpture that merges primeval emotion with that of pure animal instinct and prowess of stature. The portfolio has become increasingly more sought after and the depth of subjects touched upon more diverse. This has broadened 'Edges' appeal into many marketplaces with the impact of seeing them in the flesh seemingly furthering their allure.
Sculpted by Matt Buckley in his studios in Shropshire, this striking range is constantly evolving and we intend to premiere several of Matt's new pieces, including some surprises, at this year's Spring Fair.
---
Contact Us:
Tel: 01952 884804
Email: sales@edgesculpture.com
---
Address
Telford
United Kingdom
An interview with Matt Buckley, designer and sculptor of Edge Sculpture. Each subject has been originally sculpted from clay, which allows the creation of pieces that deliver both a dynamic and organi ...

Highland Cow Bust sculpted by Matt Buckley from his studio in Shropshire, England. Matt and his brother Dan travel to the Highlands of Scotland for the launch of this new addition to the Edge Sculptur ...