Bon Bons - HF Chocolates
Hall: Hall 4 Stand: 4A81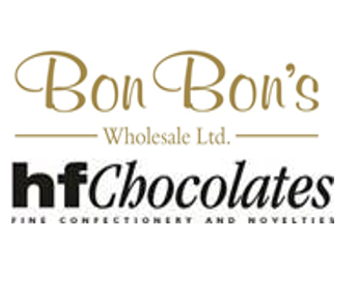 Bon Bons - HF Chocolates offers a one stop solution for your confectionery needs.
The Bon Bons offering creates a tempting and nostalgic sweet shop concept within your retail environment. Bon Bons features quality product with a clear focus on display and merchandising with "wow" factor. You won't see Bon Bon's ranges on the high street helping you to offer something a little bit different to the mass market competitors.
HF Chocolates is the "home of premium brands" including brands such as Quaranta Italian Soft Nougat alongside the finest UK based manufacturers of chocolate products including Montezuma, Holdsworth and Booja Booja. HF Chocolates caters for all tastes with a wide range of "free from" products suitable for vegans, gluten free and other dietary needs. We have a vast range including old favourites such as travel tins, liquorice and candy canes.
Address
Wetherby
United Kingdom
This range from Bon Bons is available all year round and aimed at the fine food market. For this range we like to source product from smaller artisan producers so that we can offer something with a cl ...

Here at hf Chocolates we have a passion for premium quality confectionery particularly chocolate of course! Our vision is to provide inspiring solutions to make confectionery exciting & irresistible t ...