Artsy Mats
Hall: Halls 8,7,6 Stand: 6J22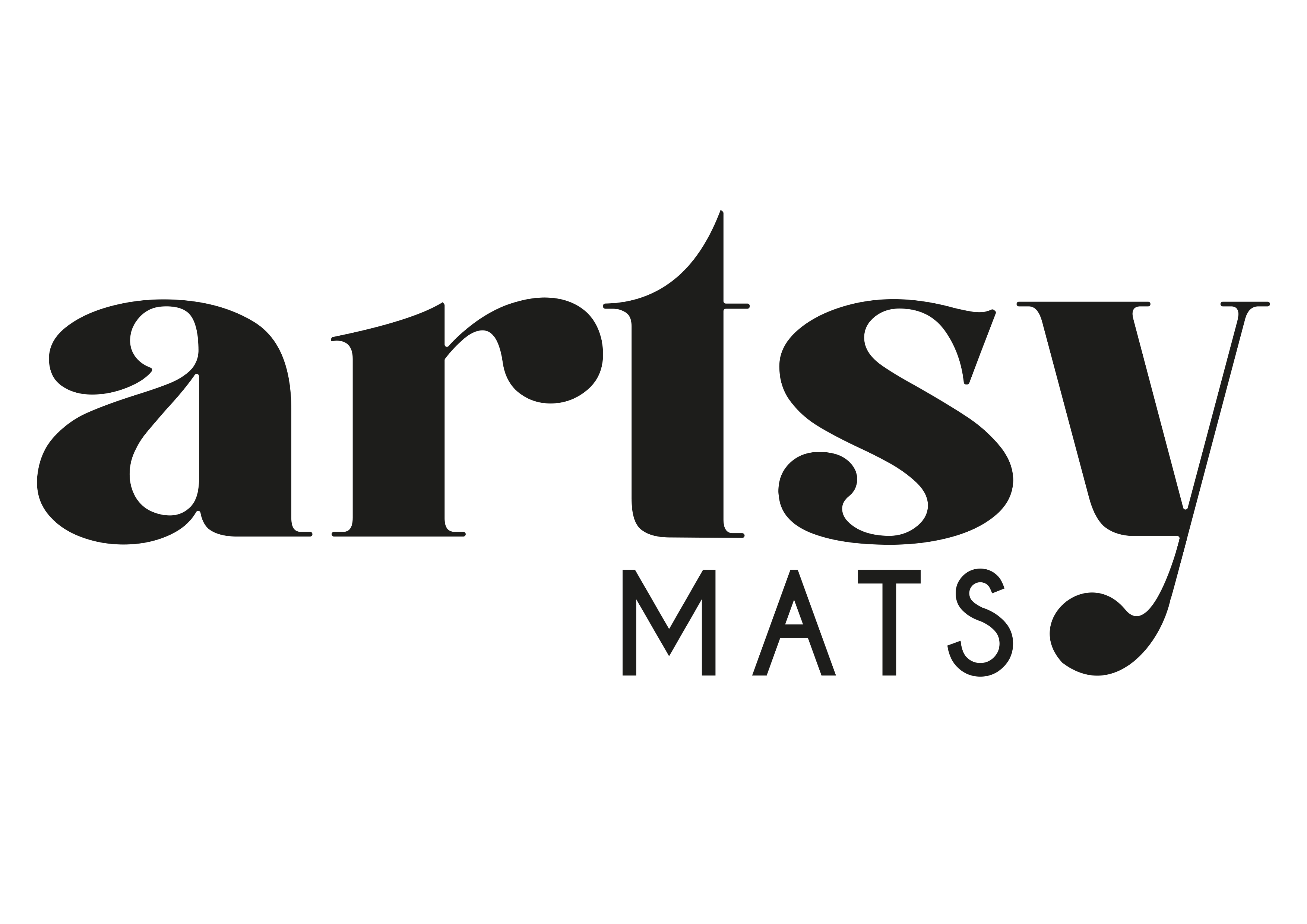 In 2016 we noticed a gap in the market for doormats with a difference, gone are the days of plain coir mats. We thought about how we could make something simple become fun and exciting, that's when the brilliant idea of Artsy Doormats came to life. We began by focusing on coir for 5 years, in 2022 our team worked hard to expand on the mat options we offer and we now believe we have a doormat suitable for everywhere and every individual style.
Our coir doormats are hand sprayed in the heart of Lancashire, by our talented spray team. Our noodle and bath mats are finished in house using the latest technologies, these mats are made to last and offer colour like no other mat around.
We have over 300 designs available, all individually designed by our team and based on trends around the world.
Address
Blackpool,
United Kingdom
Give you and your guests a grand welcome to your home with a designer doormat from Artsy. All Artsy Doormats are crafted from a high quality tufted coconut fibre! Artsy Doormats are professionally dye ...

The future of bath mats is here at Artsy, our team has worked hard to create the most natural, long lasting bath mat available. The bath mats are made of Diatomaceous Earth from Changbai Mountains; Di ...
Sustainability Role in overall company's strategic plans

Preserving our earth whilst creating beautiful products is important to our business. Our company was founded on these principals starting from a doormats made by a by-product of the coconut fruit industry.

Pledges for the year

Make our packaging 100% plastic free (apart from pallet wrap)

Sustainable Products

Stone bath mat

Produced from 100% natural materials

AT THE FAIR

NEW TO THE FAIR

Packaging

Our packaging is made with recycled content

We are in the process of making our packaging plastic free

Materials

We have products made from recycled materials

We have products made from sustainability sourced raw materials

Ethical Considerations

Fair wages are paid to the people who make our products

Our products are made by people employed in good working conditions

We have mapped our entire supply chain

Within the workplace where our products are made there is commitment to Non-Discrimination Gender Equality and Freedom of Association

Enviromental Impact

Our products are created to help consumers try and reduce their carbon footprint

Some of the processes we use to manufacture products are energy efficient

Some of the processes we use to manufacture products are water efficient
If the products don't perform well for your shop within 3 months, return them for a full refund. *stock must be in resaleable condition