Amscan International
Hall: Halls 2, 3+3a Stand: 3H31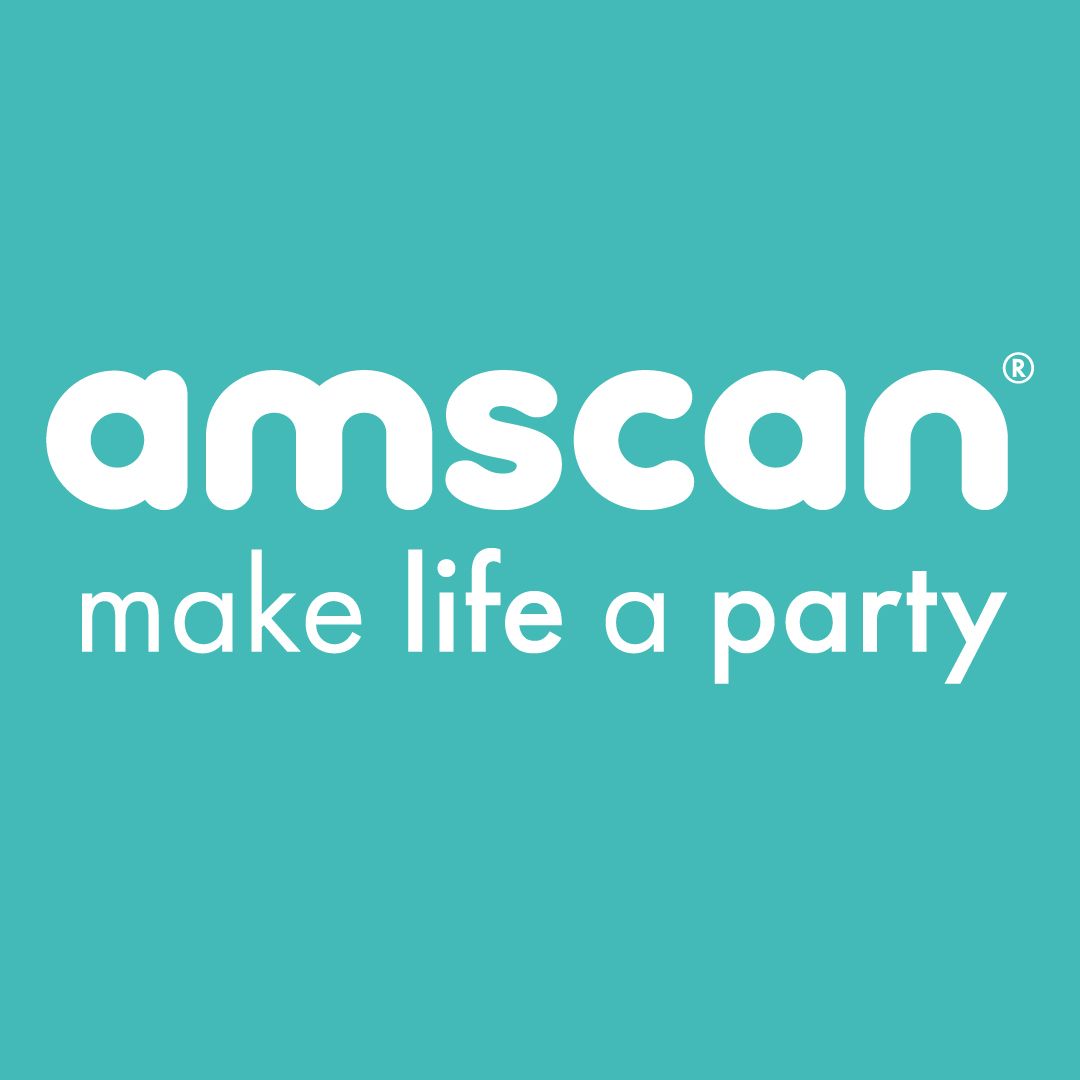 Amscan lives to bring people together – to be there for all occasions and help them create lasting memories!
The Amscan team are proud to be able to bring excitement and joy to everyday life by creating a vast range of celebration products.
We design, manufacture, source, distribute and retail our own products across a global footprint covering four continents and employing 2,500 people.
We are also proud distributors of Anagram and Sempertex.
Depending on the location and customer channel, we sell up to 30,000 products, conveniently divided into three core areas: Balloons, Dress-Up and Party, covering every life event and season, including Halloween, Carnival, Book Week, Christmas – to name but a few…we can help create fun and memories for every conceivable event!
Address
Milton Keynes
United Kingdom
Sustainability Role in overall company's strategic plans

As the world's largest designer, manufacturer, and distributors of party, balloon and costume products, Amscan brings joy to millions of people worldwide, helping them celebrate! We continue to provide the same exciting products, now leading the way in our commitment to a more sustainable future! Taking accountability and ownership where possible, through all areas of our vertically integrated company, we're putting our corporate responsibility at the front line of thought when designing, manufacturing and distributing our portfolio.

Sustainability initiatives

At Amscan our sustainable journey is very important to us and through our We Care programme we have already implemented many exciting initiatives these include but are not limited to: Climate partner: we are pleased to have partnered with sustainability consultancy Climate Partner, who help measure and reduce our greenhouse gas emissions through annual targets and various projects. Terracycle: In 2021, we partnered with Terracycle introducing a foil collection program to ensure an easy and convenient collection and recycling of both our foil balloons and banner products. These collection points also accept other brands widening the sustainability benefits beyond our own portfolio. Home Compostable: We are very excited to announce that our new and future napkins are home compostable meaning you can add them to your compost heap once the party is over! OPRL: We know that it can sometimes be confusing to know the correct way to recycle packaging, which is why we have partnered with OPRL. These symbols are currently being introduced on all of our products and aim to deliver a simple, consistent, and UK-wide recycling message EBPC: For our balloon portfolio, we are members of the European Party & Balloon Council (EBPC) whose primary objective is to assist its members in understanding the broad range of safety and environmental issues in the balloon and party industry. We have been involved in several projects and group campaigns, one of which aims to educate consumers on the proper disposal of latex and foil balloons. As part of this we introduced EBPC's "Do not let go" symbol¬ on all our foil and latex packaging.

Pledges for the year

We soon be introducing several offset projects in areas where we manufacture our products in order to give back to the local communities as well as continuing to lead the industry in innovative sustainable solutions. Sign up to our newsletter or Instagram handle (amscanuk) to find out more about these projects as we announce them.

Sustainable Products

SOLID COLOUR TABLEWARE. SUSTAINABILITY IN PARTY

Amscan UK are excited to share our new party basics range! Our new solid colour portfolio has arrived! Not only have we redesigned our formats and colours, we've also placed sustainability at the forefront of our development. Across 18 colours and 7 initial formats, we're working to bring eco solutions to our core solid colour assortment! The buffet star, the 23cm plate! We have moved away from the traditional PET plastic coating to a natural non chemically modified material, making the plates more eco-friendly and recyclable. We've even labelled our new products with this very information to make it super clear for our end consumer. Like the majority of our paper items, these are also FSC® certified products! Wrap it! Our new 33cm 3Ply luncheon napkins are printed onto a white background, giving a vibrant colour and are also now home compostable as well as being FSC® certified products! Sip Sip Hooray! The 227ml Paper Cups Our new 227ml paper cups feature the latest required warnings making them compliant for the EU zone. Cover it! Our tablecovers come in 2 formats – paper and reusable wipe clean plastic options. Both are available in all 18 colours and measure 137cm x 274cm. The reusable version is 40gsm plastic and our paper tablecovers are of course FSC® certified products. Grab & Go! Our new reusable plastic cutlery comes in 2 options: A mixed 24pk of 12 forks and 12 knives and also a 24pk of spoons. These items are now top rack dishwasher safe! Sort it! And what's more, all of our packaging will also display the sorting and recycling logos, making it easier for customers to dispose of correctly and also do their bit for the planet! We are conscious of the materials that we use and as a result are re-engineering many of our products and their packaging, redesigning, and rescaling where appropriate. Over the last year, we transitioned a large number of our plastic products to paper along with their packaging too. As mentioned, we also have introduced both FSC® certified and compostable formats to our options. Moreover, we are working on extending the life cycle of our products, thus promoting the "Reuse, Repurpose, Recycle" philosophy and we are designing products with a secondary purpose in mind. Our packaging has also been reengineered, with many of our product lines being switched from plastic to paper packaging and also more considered sizing too.

SUSTAINABLE COSTUMES

Our first to market sustainable costume range, which was launched for Halloween 2020, has been expanding ever since and now includes multiple styles across the licensed category, seasonal and career costumes. These designs are made from 100% recycled polyester (exclusive of trims), fully machine washable and packed in a cardboard box that includes a fun craft activity to help give packaging a second life. We have significantly reduced the volume of plastic we use, by wherever possible removing it from our packaging. This includes garment covers and additional accessory bags. Additionally, we have reduced our waste resulting from sampling during development by 25% from last year and have set targets to reduce this further in the coming years We are currently researching solutions for a new, eco-friendlier alternative.

FOIL & LATEX SUSTAINABILITY

All our latex balloons are made of 100 percent natural latex, also known as caoutchouc. This natural and renewable raw material is obtained from rubber trees, which do a great job at filtering CO2 from the air, in turn, helping us reduce pollution and are home to many birds, insects, and animals. And they are not hurt during the extraction process! Our latex balloons are made without using any fillers, extenders, plasticizers or any cost reducing agents and have excellent helium and air retention. They also fulfil the highest safety and quality standards. Our foil balloons are reusable and can be reinflated up to 4-5 times without losing their quality. The easiest way to deflate them is by inserting a straw with a length of at least 7.5 cm into the valve and pressing lightly on the balloon. And not to mention, we prioritize air filled solutions vs. helium, which means that the balloons are less likely to float away and end up in the environment. In 2021, we introduced a foil collection program with Terracycle to ensure an easy and convenient collection and recycling of both our foil balloons and banner products.

AT THE FAIR

NEW TO THE FAIR

Certified sustainable products by third party

Packaging

Our packaging is made with recycled content

We are in the process of making our packaging plastic free

Materials

We have products made from recycled materials

We have created products that provide an alternative to single use plastic

Enviromental Impact

We have a sustainability policy

We consider the environmental impact when creating our products

Some of the processes we use to manufacture products are energy efficient

Some of the processes we use to manufacture products are water efficient