Zip Rompers, Bibs, Blankets & Booties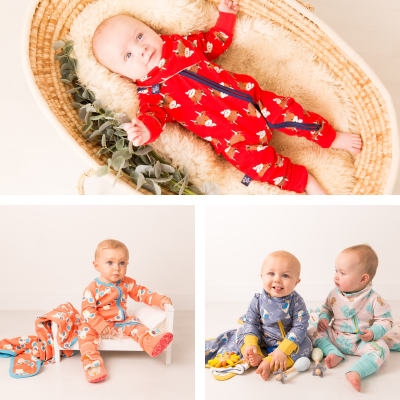 Just like all Blade & Rose products, these new additions have been made to last and are of the highest quality standard. Rompers, bibs and blankets.
Available in all the most popular Blade & Rose styles and characters, the rompers, bibs and blankets come in Hamish Highland Cow, Bonnie Highland Cow, Maple the Dino, Honey Bee, Peter Rabbit, Paddington' and Christmas collection design.
The rompers are super soft and come with a contrasting, vertical two way zip- designed to make dressing and nappy changing easier. The zips have a small pocket at the neck to ensure maximum comfort for little ones. The rompers' also have foldable cuffs on the sleeves and feet, meaning you can tuck little hands and feet in and help keep them warm. All rompers are made from 100% cotton.
'
'
'
Categories
Gift
Kids, Toys & Play
£20 - £49
Baby Apparel
Baby Essentials
Gift
Children