Yellow Colours of Spring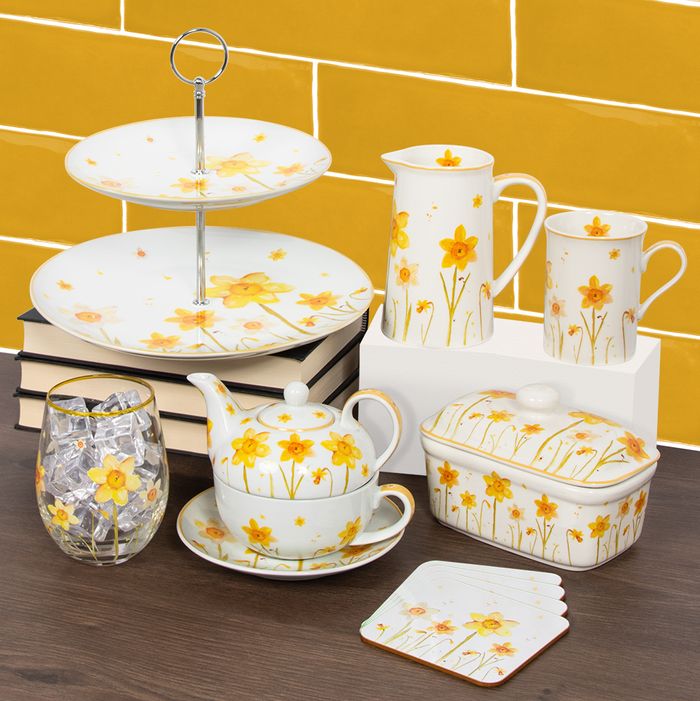 Launched just before Christmas, this new collection brings the thought of spring to mind as the yellow of daffodils a sign of nature welcoming after the winter months.
The Daffodil Collection features the artwork by Jennifer Rose following a collaboration with the Lesser and Pavey design team.
The collection will include a fine mug, breakfast mug, mug and coaster, a set of 2 mugs, a set of 4 mugs, jug, butter dish, tea for one, teapot, coasters, placemats, trays in three sizes, spoon rest, tea bag tidy, glass cutting board and laptray.
Other new additions by Spring Fair will be a two tier cake stand, cushion, doorstop, gin glass and stemless glass.
Delivery of this collection will be March 2022.
Categories
£0 - £19
The Family
Candles & Accessories
Fragrance & Accessories
Tableware, Drinkware & Accessories
Home Accessories
Christmas & Seasonal