WEDDING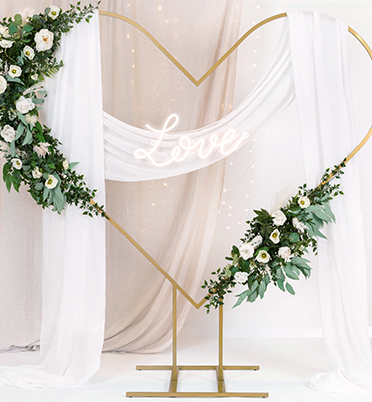 Wedding receptions are something absolutely special. At PartyDeco, we know that our decorations accompany people at the most important moments of their lives, evoke emotions and build memories. This is why we put our whole heart into preparing wedding decorations and take great pride in them.
We offer a wide range of products for the backdrop: from atmospheric macramé wall hangings and table runners, through illuminating LED letters and decorative lights, to striking garlands and paper flowers. We also offer a wide range of table decoration products, including napkins, candle holders, toppers, numbers, business cards, as well as guest books and ring boxes. Our car decoration sets have been very popular with customers for years. At PartyDeco, you will also find a wide range of tubes, baskets or confetti cones – a must-have for those who celebrate pompously!
Our unique products allow you to create an amazing and romantic setting for any space.
More information at: https://shop.partydeco.pl/category/en/kolekcje-slubne
Categories
Him
Her
Couples
The Family
Children
Greetings & Stationery
Party & Celebrations
Kids & Baby
Stationery, cards & wrapping
Games, Crafts & Books
Home Décor