Warmth of Christmas to come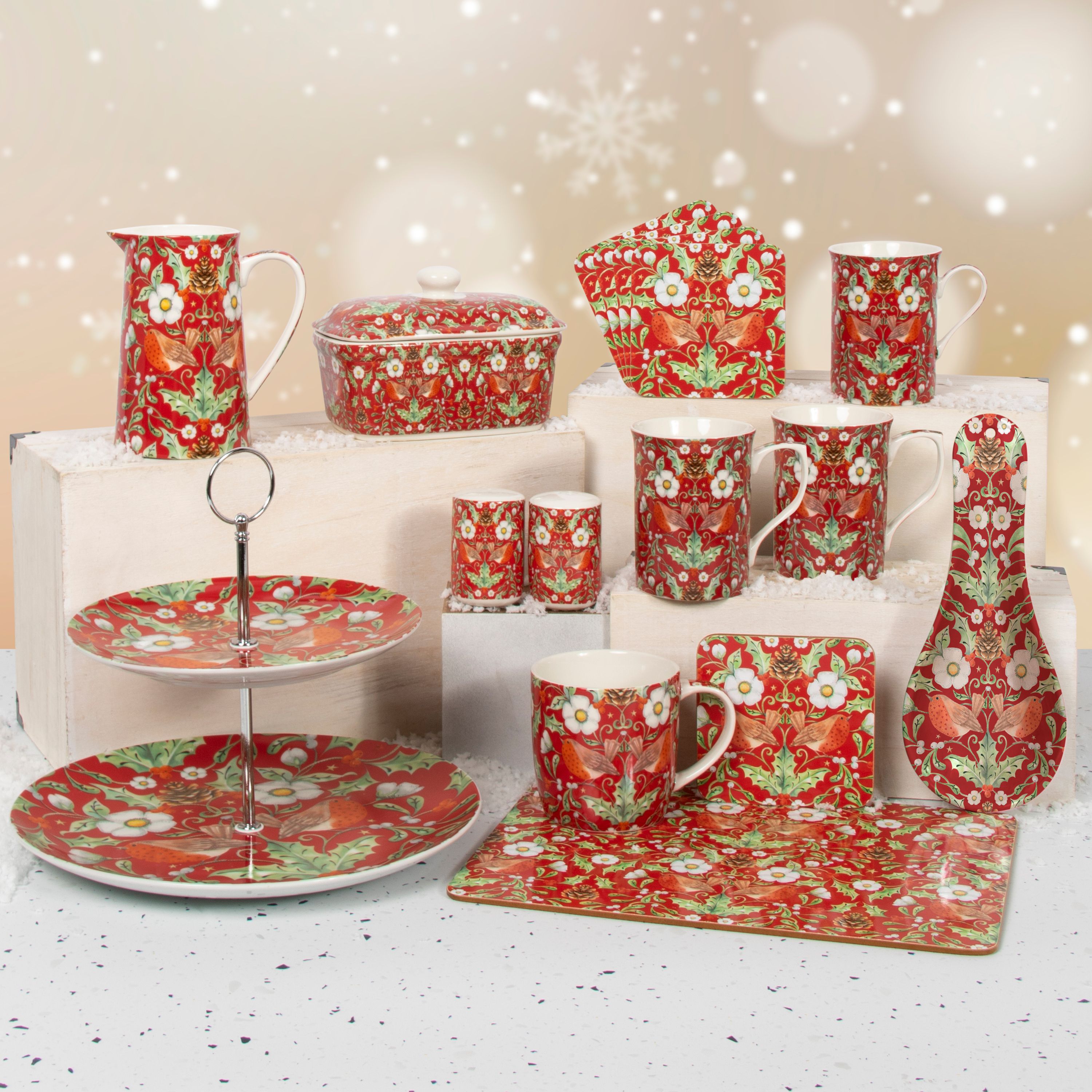 Brand new Christmas 'Berry Thief' collection using artwork from Karen Tye Bentley inspired by the hugely popular William Morris Red Strawberry Thief exclusively for Lesser and Pavey.
Lesser and Pavey, (new location on stand D10-E11 and D20 to E21 in Hall 5 at Spring Fair), have a longstanding reputation and success in selling products using William Morris designs.''The success of the ranges gives us confidence that this seasonal 'take' on Strawberry Thief will prove a huge success for Christmas 2022.
The ranges features on a number of household items including condiments, spoon rest, fine mugs, coasters, mats, and the new addition of a two-tier cake stand, doorstop, Desire Christmas Reed diffuser and soy wax candle plus kitchen textiles (single and double oven gloves, tea towel and apron).
Categories
£0 - £19
£20 - £49
The Family