New Kids Tiny Sparkles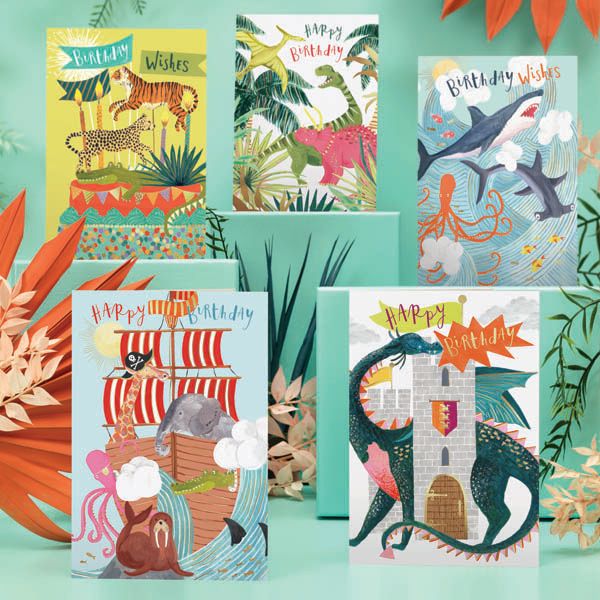 We've absolutely loved seeing our 16 new additions to the Kids Tiny Sparkle range come to life!
These cards were great fun to paint, we were able to unleash our inner kids imagination and go wild with sea life, dinosaur and jungle scenes, making them appealing to children and parents.
The full Kids Tiny Sparkle range now consists of 35 cards, each using Louise's unique hand-painted illustrations and finished with gold foil.
Categories
£0 - £19
Him
Her
Couples
The Family
Children
Stationery, cards & wrapping