Shoebill Framed Print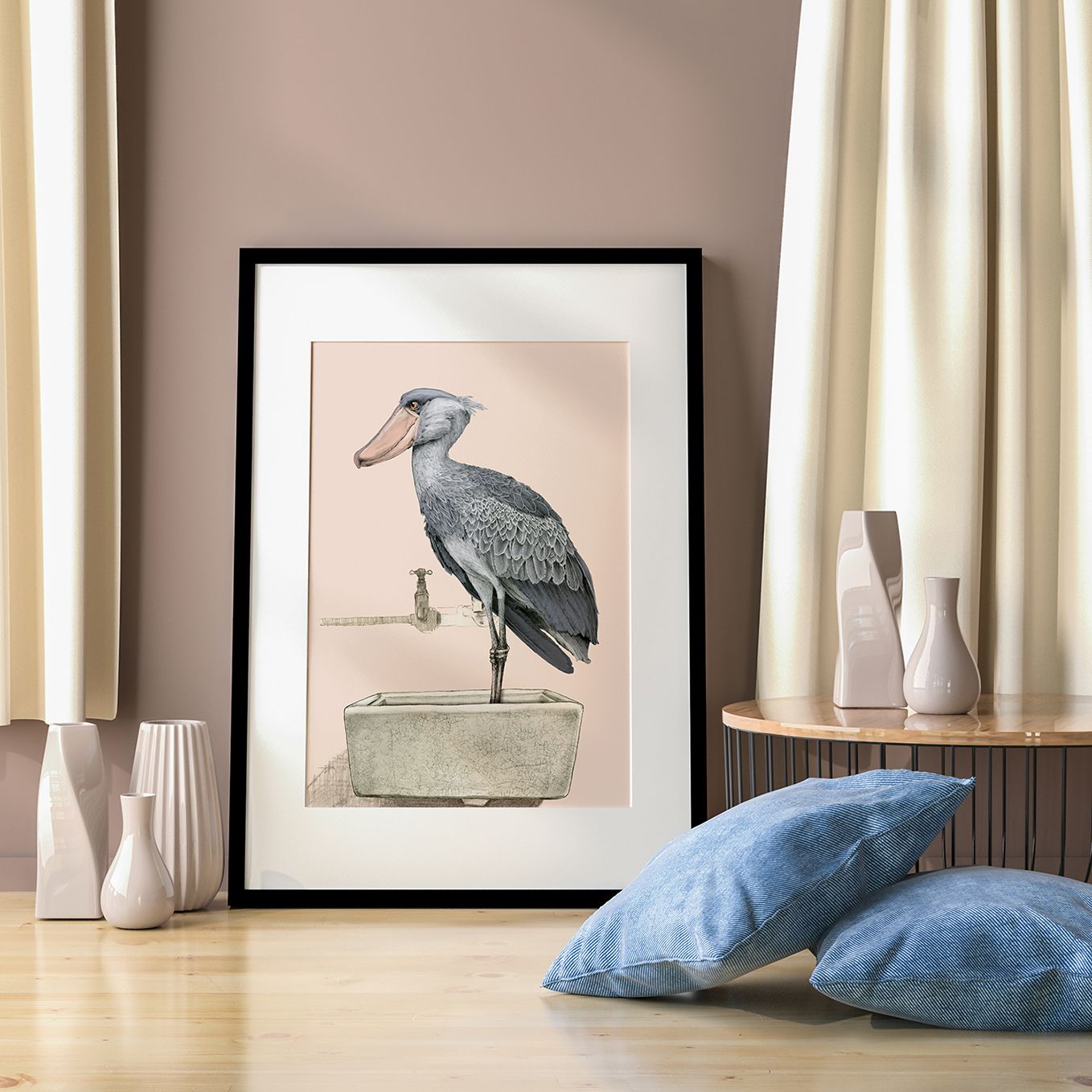 We love the shoebill, it has the same goofy charm as the long lost dodo. It can stand motionless for hours and has the most stunning feathers. What makes the aptly named shoebill so unique is its' foot-long bill that resembles a Dutch clog.
All our artwork is printed on high quality Giclee art paper which produces amazing colour depth and gives it an organic look and feel. It is both acid and lignin free.
Categories
£20 - £49
£50 - £99
£100 - £249
Him
Her
Couples
The Family